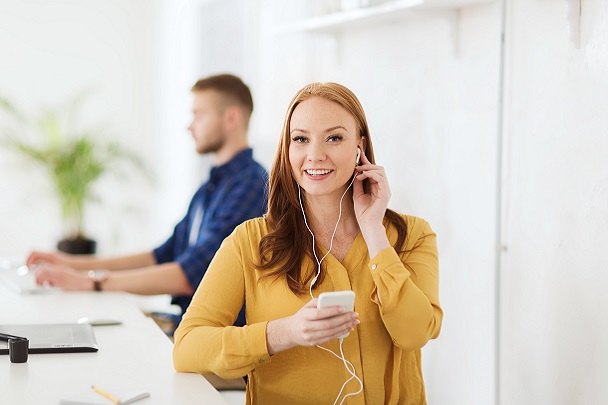 If it's one thing people in HR know, it's that you can always learn more. What's more, it's especially true that in HR we learn a tremendous amount from the personal experiences of our colleagues as well a those of leaders in the field. Time is certainly precious. So, if you're going to spend any of your personal free time on things work related, you want to be sure it's time well spent. We've rounded up ten of what we think are the best HR podcasts that are definitely worth it.
This blog and podcast combo is a great resource. It's geared towards startups and early-stage organizations and offers detailed insights into your essential HR toolkit. With a full series on HR metrics and analytics as well as HR performance appraisal tools, you're in for a great education.
This show started posting content in 20o9 and have continued to post a few times a week. Staying current with the content can be tedious, but there are a lot of episodes to sift through. They cover timely HR topics as well as the most challenging issues facing HR practitioners today. Guests are top of their field which is why this is one of the most popular HR podcasts out there.
This is a great podcast for HR and Recruiting professionals that explores emerging topics in the field. One reviewer of the podcast called host John Sumser "the smartest person I know." So we're going to let the review speak for itself: If you're a Recruiter, Sourcer, HR Manager, Talent Acquisition pro, HR Tech Vendor, work for an Exec Search firm, staffing agency or RPO, you need to listen to John. Who else would tell you Microsoft bought LinkedIn to save PowerPoint? Did I mention he's funny? Additionally, he often disagrees with his guests, who are mostly CEOs and leaders in our industry, bringing productive discussions to the forefront.
Future proof your workplace with host and best-selling author Jacob Morgan. The world of work is changing. From understanding millennials to the impact of technology and evolving workplace design, this podcast will guide you through it all. Don't be left behind.
Each 30-minute episode is designed to be accessible, lunch and learn style conversations. You'll discover relatable topics with practical, bite-sized takeaways delivered by special guests. Insightful and informative without being heavy, it's the perfect pairing with your salad.
This podcast should be a staple for any HR professional. It was founded with a mission to shed light on complex topics while providing actionable and implementable insights from thought leaders and other experts in the field.
HR Confidential is hosted by day job expert and Regional Director of Human Resources for Crain Communications Inc. Heather Krentler. She offers a fun and lighthearted perspective on the business of managing humans and has some great advice for those struggling with their managerial and career challenges.
A must for any small business, this podcast emphasizes the critical role employees play in the success of small businesses. Learn from detailed, firsthand stories about people management, workplace productivity and cultivating company culture from the perspective of small business leaders.
If you're in an early stage of your HR career or simply looking to accelerate your development as an HR professional, this podcast is a great resource. You'll learn what it takes to push your career forward while making a positive impact on your organization and as an HR leader. This is a must for anyone interested in deepening their professional and even personal development.
Enjoy thoughtful conversations beyond HR and explore how to develop businesses from a human standpoint. Featuring interesting guests with varied points of view, topics include finding and growing talent, building a culture that scales and balancing compensation and performance. This may become your favorite podcast of all!