85.2 million unfilled jobs.
According to a new study, that number represents the global talent deficit we can expect by 2030 due to a major workforce skills gap. If left unaddressed, this talent crisis could cost trillions of dollars in unrealized annual revenues and even shift the global balance of economic power. With a possible impact this huge, it's obvious why preparing now and taking action is necessary.
Here are 3 proactive steps employers can take to address the talent shortage:
Step 1: Perform A Skills Gap Analysis
The needs of labor vary from business to business. Therefore, it's important to identify the specific skills that your employees (and company as a whole) are lacking. Start by performing a skills gap analysis. As defined by Bizfluent, a skills gap analysis "reveals the differences between the required and the existing skill levels and the recommended strategies for reducing the differences or closing the gap."
Workable provides a digestible overview of a skills gap analysis: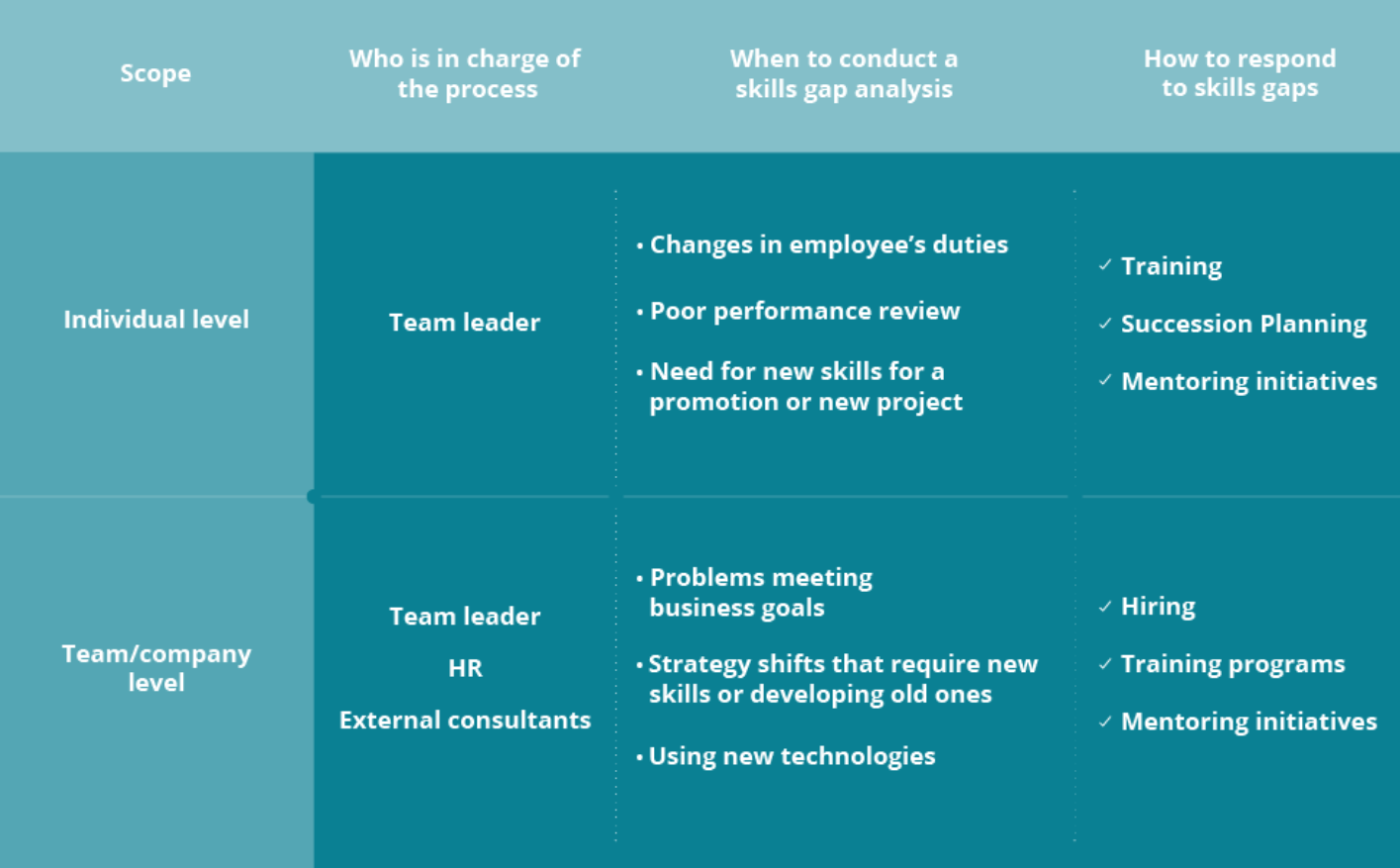 Through this exercise, employers will pinpoint exactly what skills are needed in order to meet current and future business goals. Additionally, it will help shape internal training and development programs, which brings us to step 2.
Step 2: Upskill Current Employees
The lack of career development is one of the top reasons employees leave their jobs. In fact, Deloitte found that 42% of millennials, who represent an increasing percentage of the workforce, are likely to leave their current job because they aren't learning fast enough. They place high value on continuous learning and therefore expect upskilling opportunities from their employer.
Investing in your employees is not only good for retention, but also for your bottom line. The results of your skills gap analysis will arm you with the information needed to update (or redesign altogether) your existing professional development plans.
Step 3: Pipeline Talent
Upskilling your current population is necessary and a great start to addressing the skills gap. But as your company grows, it's also essential to pipeline talent. Using the profiles of successful hires, your skills gap analysis and future headcount, you can create and nurture a talent pool that can continuously support your specific hiring needs. Look beyond your traditional sourcing channels to attract talent and consider contingent labor to supplement internal talent capabilities.
FREE CONSULTATION: TALENT PIPELINING TECHNOLOGY
The skills gap isn't going away, we know that. Employers face a daunting challenge. But by getting ahead of it and identifying gaps that already exist, companies can proactively train and hire the workforce of the future.