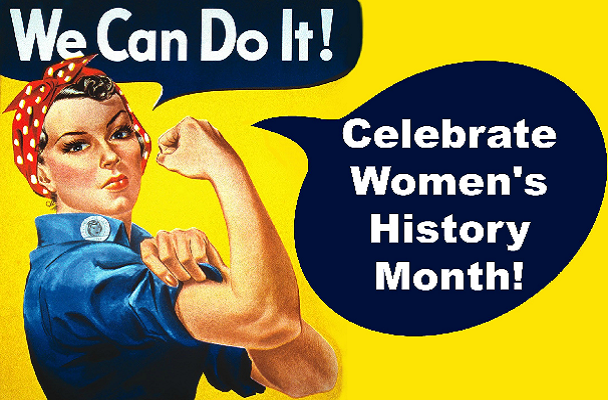 In celebration of Women's History Month, we're highlighting great female entrepreneurs. In case you were unaware, the first self-made woman millionaire was an African American woman known as Madam C.J. Walker…and no, she didn't make her money the way her name might suggest!  She came up with her idea the way many of today's entrepreneurs do… by solving a problem with no current solution. The harsh ingredients found in the hair care products of the late 1800's and early 1900's caused C.J. to suffer from hair loss and develop a dry scalp. In order to solve her own problem she began to develop and then later started selling her own line of hair care targeted towards other African American females. In 1906, she officially established her business in my hometown, Pittsburgh, PA and grew an empire.
Walker was an absolute trailblazer for female entrepreneurs and in honor of women's history, we're featuring a few other fierce females who are making history right now. Short clips are embedded below but if you follow the links to more in-depth interviews you'll learn a whole hell of a lot from these ladies.  Be warned, watching may just inspire you to blaze a trail or two of your own!
Failure is not an Option
Barbara Corcoran:
Most of Corcoran's successes, she will admit, have come on the heels of great failures. Failure can be a good thing, as long as you don't let it bring you down. This is a woman who knows how to NOT give up, even though there were many times when she wanted to do just that. What kept her going? A commitment to proving wrong the person who said you couldn't make it without them.
Don't Let Your Confidence Waver
Alli Webb:
The Drybar owner took a loan of $250k from her brother to open her now 50+ million dollar business. She had no worries about being in debt to a family member…that's how much confidence she had in her idea.
Don't Let Age Get in Your Way
Jessica Mah:
At the age of 12, Mah had a growing website development company to her credit and was talking to clients and colleagues who never knew she was stepping out of middle school English class to take calls! By age 20, she was on her way to starting her third business, having raised 1M in funding for startup InDinero. At one point she was on the brink of bankruptcy but she was able to take a step back and grew stronger as a result!
Don't be Afraid to Ask for Help, Even if it's from Someone Famous
Stacey Ferreira:
Where there's a will, there's a way. Ferreira's life changed when she saw a tweet by her idol and Virgin Atlantic CEO, Richard Baranson. The tweet announced the opportunity to meet him at an intimate charity event. She and her brother who were just starting to put together their online startup, MySocialCloud.com, borrowed money from their parents to attend the event and it has paid off in spades.
You Must Have an Insatiable Drive to Figure out How Things Work and Follow "That Feeling" Inside
Kristen Hadeed:
Hadeed caught the entrepreneurial bug as a kid when she and her friends started "Project Pink" to support their teacher who was going through chemo. During this time, she realized her leadership efforts could bring about great change and better the lives of others. It was at the moment when her teacher thanked the students for helping to save her life, that Hadeed promised herself she would always follow whatever gives her "that feeling."
Practice Failing at Things
Sara Blakely:
Spanx founder, Sara Blakely's dad would high-five her at the dinner table for any failure she had that week! This unique ritual gave her a critical perspective and trained her to redefine her understanding of failure.