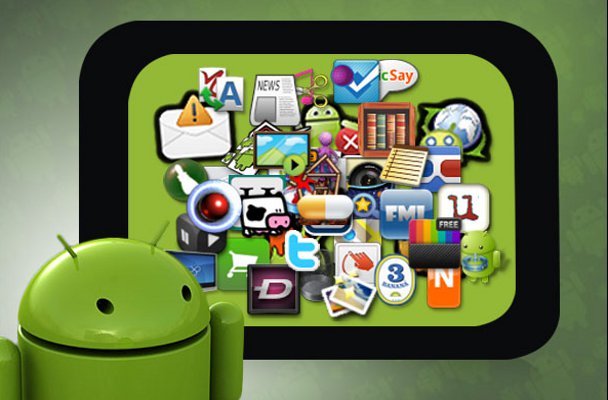 Apps are everywhere and some are useful tools to save time, while others tend to waste mass amounts of time while accomplishing nothing at all. Often the time-wasters are guilty pleasures, like in the case of Angry Birds, Star Wars (yes I'm still addicted) and Buzzfeed. However, this trend holds true for apps tailored to job seekers as well. You want to use the apps as a compliment to your job search and to your advantage, without getting lost in the mix and squandering away precious hours.
Many of the top job search engines (Indeed, LinkedIn, Monster, CareerBuilder) have apps that do a great job of translating your traditional search on the computer to a smart phone app. However, those apps mostly serve the same purpose as their website companion. The apps summarized below are not interchangeable with a website and are specifically for Android users. Surprisingly, some of the highest-rated and most useful job searching apps are unique to either Android or iOs devices. If you are an iPhone user, don't worry I'll be doing a similar post on great apps for your device very soon!
Below are 4 of my favorite apps that I recommend downloading, only 1 of which has a minor cost associated with it! For their own reasons, they can each serve as a compliment to your traditional job search, especially if you are someone constantly on the go or away from a home computer.
1. 101 HR Interview Questions
User Rating: 4.6/5.0
Cost: Free
Developer: Programmerworld
Unsure how to answer some of the questions interviewers throw at you? Even the most predictable and common questions can sometimes be a bit tricky to answer. This app categorizes interviewer questions and guides the user on the best course for answering the questions, as well as what kind of information interviewers are looking for in your answers.
2. Resume Builder Pro
User Rating: 4.5/5.0
Cost: $3.99
Developer: Tony Chuinard
Ranked higher from customers than any other resume building app, Resume Builder Pro takes the stress out of situations like: "John, please send me your updated resume right away for review"- Mr. HR Guy. Meanwhile, John is at an all-day concert an hour from his home with no computer access. With this resume app, John could upload and edit an existing resume or generate new resumes in .docx files- which is the format most recruiters and HR personnel (including myself) like to receive.
3. Jobrio
User Rating: 4.0/5.0
Cost: Free
Developer: Bostone Consulting
This app is impressive because it aggregates the top job hunting websites into one streamlined search. Some of my favorite search engines featured by Jobrio include LinkUp, Indeed and LinkedIn. Using a well-developed aggregator can prevent the user from wasting time, running the same searches on multiple search engines.
4. Personality Job Fit Test
User Rating: 4.0/5.0
Cost: Free
Developer: Never Work
Personality Job Fit Test was ranked highest among apps that offer soft skill/interest assessments to help guide you on your most appropriate career path. Once a job match is offered from the assessment the user can do a job search for that specific position within the app. For seekers who aren't sure of their long-term career path, or those of us that may be just curious, this offers a quick test with interesting results!
Finally, this is not the time to be thrifty. If an app that could help you land an interview or even a job costs a couple of bucks, it is definitely worth it, stop questioning the expense. Even if you download 5 job search-related apps at $1 each, that's only $5, which is less than a Guinness in the Village or a pair of earrings from Forever 21- no excuses.