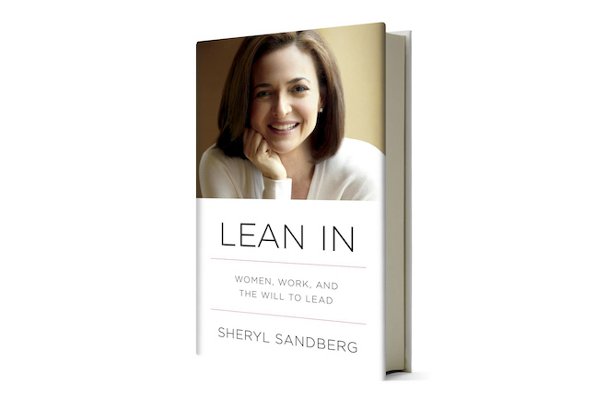 A friend recommended to me that I read Sheryl Sandberg's Lean In: Women, Work and the Will to Lead and shortly thereafter, I saw her do an interview on The Daily Show with John Stewart. Naturally, my first thought was: "what a great excuse to put together a wine night/book club with all of my extremely, successful and good looking girlfriends!" Ok, I'm kidding.
No but seriously, I did that. Only 4 of the original 10 gals I invited to book club actually got it together and read the book in six weeks, but that's not the point here. For those of us that did read Lean In, we found it to be an easy and thought-provoking read. Sandberg has received a lot of criticism for the book and after discussing it with my 20 and 30-something girlfriends, I see how she brings to light a lot of issues that are sure to ignite debate. However, I believe the core message that should be taken away from this book is simply that women should have more confidence in the workplace.
Sure, Sandberg comes from a rather elite pool of women who are independently wealthy and married into similar wealth, so we can't all relate. OK and she also has a Harvard MBA that puts her into an even more exclusive grouping so, we get it; we can't all be the COO of Facebook. But, Sandberg does acknowledge this reality and doesn't expect every woman to rise through the ranks to supreme COO status. What is true for all women regardless of their social or economic upbringing is that we are sometimes afraid to ask for what we want and demand what we know to be fair, for fear of being disliked or being too "aggressive". Deny it if you will, but I bet you'd be hard pressed to deliver an example of a successful woman in your office that you didn't find disagreeable or accuse of being "aggressive" at times.
Just like my group of incredibly talented, lovely (and did I mention successful?) women that I tried coordinating this book club with, anyone who reads the book could probably take heed in Sandberg's advice. "Lean In!", even if it's just a little, speak up for yourself or ask for a raise (in 2011, the average woman working full time, year-round was paid just 77 percent of what the average man earned*). My message to all women remains the same, we can stand to be more aggressive (yes, more!) in the workplace at the risk of being disliked because, as I always say: you don't get what you don't ask for. So stop hesitating to speak up in a meeting, sit at the table, accept that someone will dislike you, and Lean In!
*AAUW. (2012). The Simple Truth about the Gender Pay Gap. http://www.aauw.org/research/the-simple-truth-about-the-gender-pay-gap/