If there is one consistent theme in the staffing industry, it's change! That remains especially true in today's environment. Ever since the onset of the COVID-19 pandemic, work is changing. The unusual patterns of the labor market are keeping us all on our toes. Hiring managers are adapting their strategies to compete for widely sought-after skills. If you are asking yourself "what's a competitive compensation package in today's market?" 15-year talent veteran, Melissa Monteiro is here to help!
#AtriumAsks: "What's Competitive Compensation in Today's Market?" Regional Managing Director, Melissa Monteiro, answers!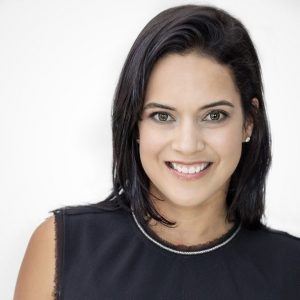 Competitive compensation has always been a large driver of a prospective employee's motivators. It's comprised of more than a paycheck. Often, it combines base pay, bonus compensation, commission plans, company-matched 401k, stock options, paid time off, healthcare benefits (medical/dental/vision), family and short/long-term disability. Today, employers are redefining benefits and workplace wellness as a result of COVID-19. By understanding the intrinsic motivators that your future workforce is seeking, you can level-up your job offers and win over top talent.
In terms of compensation for your workforce, you must think about what's driving a particular talent pool. The desire to work comes from a variety of personal influences. Today, there are a number of cutting-edge benefits offered by stand-out employers, which makes the competition for talent steep! The key to structuring a desirable compensation package is getting to know the ins-and-outs of motivating factors. Here are several key influencers that can help your business define compensation more comprehensively.
7 Employee Motivators to Inspire More Competitive Compensation
1. Flexible Schedules:
Many prospective employees are motivated by the opportunity to have a flexible schedule. When working hours can bend to accommodate the individual needs of employees, it goes a long way in attracting and retaining talent. One-size-fits-all policies that may work for a majority are probably not well-suited for all. For instance, one employee may have a caregiving role while another does not. Others may feel better equipped to tackle certain tasks in the evening. If you are managing multiple projects across different time zones, schedules become even more complex. In addition to flexibility, trust is an invaluable attribute to employees.
People want to feel trusted by their employer. Giving them the freedom to choose their own outcomes can be very rewarding. Flexible schedules offer a choice for when the work gets done. Focus improves when a working parent has the freedom to pivot from a conference call to helping their child with a school assignment. When they shift back to their work, they aren't burdened with anxiety or guilt from stepping away. Granting peace of mind can be incredibly motivating to employees. That motivation is often returned in the form of loyalty, productivity and positive work culture. So, not only does it benefit a competitive compensation offer, it can benefit the business's bottom line, too!
2. Remote Work
You can probably guess the first question my team and I hear from candidates: "Is this opportunity remote?"  The second most asked: "Will this role always be remote?" The Hybrid Work Model is a 2021 phrase that's already worn out. The inquiries are consistent, and they are justified. We answer them honestly to match the right talent with the best opportunities. So, if your company is not considering making at least a partial shift toward remote work, you're missing out on a lot of great talent. Because, the desire is clear. An overwhelming majority of candidates want the ability to work from home. Not everyone is committed to remote work 100% of the time. Again, employees want the flexibility to choose for themselves.
There is a lot to consider with regard to every unique situation. Prospective employees, who may otherwise be content within an in office setting, have concerns about working in an office amid the pandemic. For example, having an immune-compromised family member can deter an individual from work that could increase their risk of exposure to the virus. If the job can get done well regardless of physical location, even if short-term, embracing remote and hybrid work models yields more competitive compensation packages in today's market.
3. Meaningful Work:
With amplified stress levels and growing concerns over wellbeing, we have to empathize with those asking themselves, "Is all of this worth it?" Meaningful work is extremely motivating to an overwhelming number of candidates. Because, people want to be a part of something bigger. Therefore, being a part of an organization that strives to make the world a better place is an invaluable benefit. "Authenticity" is a word that gets tossed around a lot these days. So, let's be real. The key to recruiting and retaining talent is genuinely connecting with people and the business mission.
Communicating your mission, vision and value set effectively requires action. Corporate programs and opportunities for employees to lead or contribute to projects outside of their daily job function and/or partnerships with non-profit organizations can be a significant benefit to those looking for meaning in their work. For instance, sharing corporate accomplishments and new or evolving commitments to Social Good, Diversity Equity and Inclusion, and/or Learning and Development programs can catch the attention of those seeking opportunities for more meaningful work.
4. Control
Increasingly, individuals desire jobs in industries and at companies that offer long-term stability. In fact, recent labor reports indicate that employees who feel stable in their current roles are "Sheltering in Their Jobs." So, employers who wish to persuade a high-performer to abandon the comfort of their current role must motivate them to do so! Take it from a hard working team of recruiters, it's not an easy job. Autonomy is a powerful incentive that we see entice candidates to take a leap of faith with a new employer.
To win the hearts of ideal candidates, you have to go the extra mile. Letting go of traditional controls can assure your recruitment strategy stays ahead of the rest. Control is something that intends to safeguard results. So, allowing employees to self-govern, make decisions and take control of their careers can help you achieve even greater results. With work culture shifting away from traditional, task-driven management, opportunities that offer individuality and independence are very appealing. You can differentiate your employer brand from the competition by committing to/advertising opportunities for job crafting.
6. Communication + Community
Hiring in today's market requires open communication. Job seekers want to know a potential employer's response to COVID-19. So, be prepared to discuss how you're managing the ups and downs. Brag about successes. However, you must also address shortcomings. Share how you are clarifying internal communication plans. If you want to appeal to today's job seekers, provide examples of transparency with regard to decision making and Corporate Communications. They are interested in companies that keep the big picture in mind and share the corporate vision with staff at all levels.
Employees are considering leaving organizations that they have worked at for years as a result of their company's response to the pandemic. It's possible to scoop up experienced candidates who may not otherwise be job searching! So if your employee experience could use some finetuning,  it's an opportune time to enhance your offering. These are important details when it comes to competitive compensation.
7. Healthcare
Today, healthcare is top of mind. Your health benefits can make or break the attractiveness of a job offer. If yours are top-notch, you should broadcast that message to applicants. If they could use improvement, perhaps it's time to enhance your offering? Things like fitness reimbursement, access to mental health resources and perks that offer more comfort in the current environment can help your plan outshine the competition. A potential employee wants to be confident their new employer is invested in their personal wellness. Reimbursements for ergonomic office equipment, sponsored memberships, employee assistance programs for financial and behavioral counseling services, as well as child care assistance are company perks that are trending in 2021.
Change management is all around us. Employees are hyper-aware of what they want (and don't want) from their job and employer. 2021 HR Priorities demonstrate that most organizations recognize the need for innovation. From investments in technology to innovating employee engagement, candidates are doing their homework. Understandably, people are extra cautious about making employment decisions today. So in addition to salary, it's critical to understand the motivators that are attracting talent and keeping employees happily engaged in their work. To be competitive in todays market, you must consider all of the motivating factors within a comprehensive compensation package before presenting a job offer.
I'd love to hear about any cool job benefits your company is offering post COVID-19. If I can answer any additional questions you have, I'm here to help! Reach out anytime: MMonteiro@AtriumStaff.com