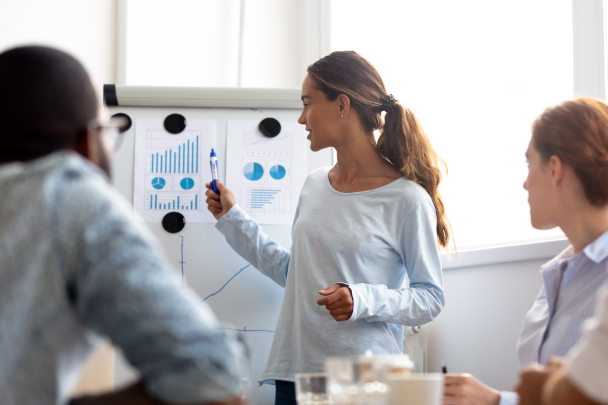 The Society for Human Resource Management (SHRM) recently released its annual employee benefits report, highlighting employee benefits trends for 2020. The report gathered information on the types of benefits companies currently offer their employees or those they plan to offer in the next 12 months. In addition, the survey aims to uncover perks that are most sought after by employees and have the highest impact on long-term job satisfaction. After reviewing the full report, we've outlined a few key findings for businesses to consider as we approach the renewal season.
Because the benefits landscape evolves over time, overall, the report showed minor shifts in coverage when comparing stats year-over-year. Still, we find it beneficial for leaders and HR professionals to analyze these results yearly in an attempt to get a pulse on what trends are forthcoming and the factors influencing these changes.
Influential Factors to Consider with Employee Benefits Trends for 2020

---
Healthcare + Health Services Benefits
1. Health-related benefits saw the greatest increase with 20% of employers indicating they increased offerings. The estimated cost of employer-sponsored health care benefits is approaching $15k per employee in 2020. As a result of rising healthcare costs, health-related benefits will continue to encompass a greater percentage of overall benefits spend. Consequently, this will lead to declines in other benefits.
2. Preferred Health Services Plans:
85% PPO (Preferred Provider Organization)
59% HDHPs (High-deductible Health Plans) linked with savings/spending account
3. Flexible spending accounts remain popular, offered by 68% of employers.
---
Investment + Retirement Benefits
1. Student Loan Repayment doubled (to 8%) since 2018, while 56% of employers offer tuition assistance for employees currently pursuing degrees.
2. Changes in Legislation: The Employer Participation in Repayment Act would allow employers to voluntarily give tax-free student loan assistance up to $5,250 annually per employee. The proposed legislation gives employer-provided student loan repayments the same tax advantages as tuition assistance.
3. It was also noted that some organizations are reinstating pensions to try and attract/retain talent.
---
Paid Leave + Flexible Working Benefits
1. One-fifth of organizations report that they offer family leave (paid or unpaid) beyond the time required by federal and state FMLA. This is an increase of 5-6% since 2018.
2. There are anticipated changes and increases to paid paternal leave (currently at 30%) through 2020 with elections bringing potential revisions in federal laws.
3. Flexible working benefits have shown somewhat of an upward trend, with part-time and full-time telecommuting on the rise (up 5% from 2018 to over 40%).
---
Family-Friendly + Wellness Benefits
1. Providing child or elder care benefits can be a big differentiator for companies.
2. As healthcare providers begin to take on more of the traditional wellness benefits, employers are able to offer more niche and creative options directly to their workforce.
3. The proportion of companies offering part-time telecommuting (42%) as well as standing desks (60%) and on-site quiet rooms (21%), also expanded.
---
Program and Services Benefits
1. 15% report their company increased benefits in this area and 14% report increasing professional development specifically.
2. Community volunteer programs (51%), organization-sponsored sports teams (20%), and pets at work (11%) are all on the rise. However, programs and services benefits are also among those most impacted as a result of the Tax Cuts and Jobs Act.
3. Benefits that used to be commonplace like housing and relocation are now offered by a minority of organizations.
---
Additional Trends + Stats:
– Open (unlimited) leave is uncommon (6%)
– 13% of employers offer fully or partially subsidized onsite cafeterias
– 4% of companies offer nap rooms, 21% offer onsite quiet rooms for meditation or prayer
– 60% offer standing desks, only a quarter offered 5 years ago
– Relocation lump sum payments increased by 6%
With the unemployment rate remaining steady, employers will continue to expand and alter their benefits package to attract talent in a tight labor market. What changes do you anticipate for your company in 2020?
About the SHRM 2019 Benefits Survey:
A sample of HR professionals were randomly selected from SHRM's membership database, which included approximately 300,000 individual members at the time the survey was conducted. An e-mail that included a hyperlink to the Employee Benefits Survey was sent to 60,000 members randomly selected from this frame in order to evaluate employee benefits trends for 2020.