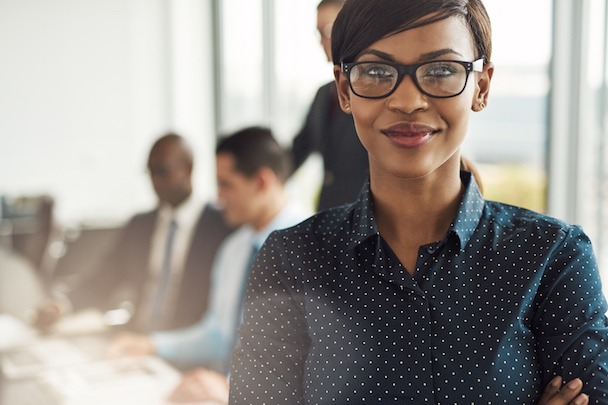 The role of the Human Resources professional has long been considered highly transactional – one of policy development, paperwork and managing employee benefits. Today, the focus of this role is not so black and white. It has shifted from paperwork to people. HR leaders in today's workforce are increasingly strategic. They now work alongside management to influence and direct employee engagement, company culture and major company changes. Thanks to growing technology and a more diverse workforce, I've seen the HR role evolve over the past 20 years into a more strategic, revered position. Ultimately, these developments are creating excitement around a job function that was once considered, dare I say, boring?
The Evolution:
What was viewed by many as one of the least exciting areas of an organization is now one of the most dynamic. Long gone are the days of simple spreadsheets of staff data, hiring and firing. The HR professional who once may have been passed over by C-suite executives is now considered a valuable member of the executive team.
With this evolution comes the high demand for an entirely new skill set. Today, HR pros equip themselves with financial, change management, marketing and analytical skills to help lead their organizations. Just as the HR role is now requiring a more robust skill set, each specialization depends on new partnerships. HR is collaborating with other departments to enhance organizational goals. The role is now aligned with Marketing to strategically develop the employer brand. HR experts are building innovative compensation packages to bring optimal balance between budget and effectiveness with the finance team. Workforce and succession planning endeavors require working closely with change management initiatives. This cross-functional, holistic approach is allowing businesses to attract and retain the right talent.
Modern technology and a greater emphasis on the employee experience is replacing the traditional service-oriented HR department with a hybrid leadership role. As the HR role develops into an all-encompassing function, businesses must progress along with it. The investment in robust technology and engagement programs is key to facilitating this exciting evolution!
Employee Engagement to Employee Experience
One of the greatest trends I've seen over the past 20 years is the enhanced business perception of the overall employee experience. The micro-lens on culture from an HR perspective is heightened today more than it ever was. Employees find empowerment in taking charge of their careers and they expect more in performance management, compensation, continued education and training.
Holistically, it comes down to knowing what your employees want and need. Frequently sending staff pulse surveys, keeping an open-door policy and creating recognition programs are vital to weaving the human element into your organization's objectives and goals.
At the end of the day, it's about the total employee package. From office ergonomics and design to wellness and philanthropic initiatives, your company culture represents your brand. Companies who understand the importance of a motivating a team, building transparency and creating an engaging work environment are attracting and retaining better talent for longer periods of time.
Technology Enhancements
More and more, organizations are looking to technology and data analytics to help make decisions about their employees. In an increasingly digital age, the workforce has become more mobile and on-demand. HR technologies must keep up with new tools and systems for recruitment, performance management, learning, wellness and engagement.
There is a vast array of technology available that recruiters are utilizing. For example, video resume technology allows the HR professional to virtually gain insight into a candidate's soft skills that cannot be gleaned from a traditional resume and this helps to expedite the interview process. By utilizing cloud-based talent communities, HR can now create dynamic talent pipelines. Through technology and custom platforms, we have the ability to curate talent pools that are engaged and can be leveraged to quickly address staff expansion needs.
Technology is enhancing the HR role and providing a lens into a world we've never seen before. Social media is providing a much larger purview, access and visibility. Artificial Intelligence (AI) is ramping up and playing a bigger role in revolutionizing recruitment technology. We are transforming HR as we know it.
Tomorrow:
Technology and efficiencies are becoming more prominent in the workforce and directly impacting the role of the HR professional. I believe it's critical for HR to remain people-centric in an increasing tech-focused world.
Even though companies have incorporated tech into nearly every business function, it's imperative to enhance the human value in HR programs. Within my own company, I've invested in Employee Experience Managers to ensure employee well-being and satisfaction are constant considerations. Our Employee Experience Managers collaborate with our company's Culture Club. Together they bring valuable employee volunteer engagement and team initiatives that best represent their respective offices. By having a team committed to the employee experience, we are positively impacting company culture through a diverse and collaborative focus on people.
The future of the HR professional is bright! Organizations need savvy HR managers to hire, engage, develop and retain the best talent available. Like everything else in today's fast-paced world, the HR profession is in a constant state of change. This evolving role requires creativity and forward-thinkers to manage the expectations of today's workforce and stay ahead of the competition.
Need help finding great talent? Tell us more about your needs and let the match-making begin! Submit a position.