It has been inspiring to see how people are coming together to cope with the impact of the Coronavirus. How companies respond has caused a trickle-down effect to do more. There are a growing number of free resources that have been made available. As we continue to fight through this together, we have compiled a list of free resources to help you upskill your workforce and support greater personal development during COVID-19.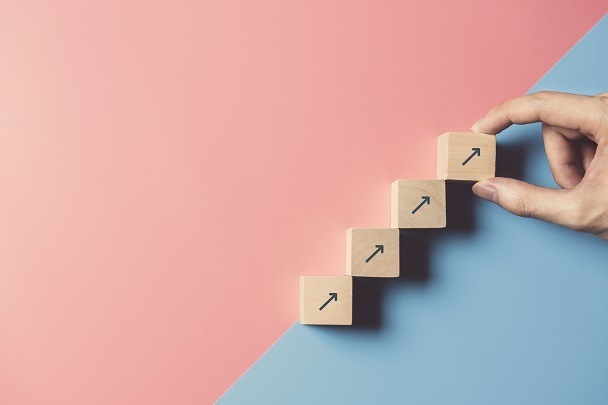 Leverage these free resources to counterbalance the impact of COVID-19 and upskill your workforce:
Upskilling:
The monotony of our day-to-day in quarantine can sometimes cause us to feel unproductive by the end of the week. Why not channel your energy and time into a productive distraction to get through this? It's always motivating to cross something off your list as completed. Start with one course and see where it takes you!
Skillshare is offering a free  two month trial of their Premium service for unlimited access to thousands of online classes. Skillshare offers courses across a wide variety of categories including creative, arts, design, business, leadership & management, entrepreneurship, lifestyle, technology and web development.
Excel-Easy is the #1 tutorial on the net for those who'd like to improve their understanding of the Excel software application. From basic functions to data analysis, this free training can help you master the spreadsheet.
Coursera partners with top universities and education institutions to promote a wide range of online courses. Currently, Coursera is offering free access through the end of May. We highly suggest checking out their Career Development courses to help you navigate the changing world of work.
Moz Academy has extended free access to all SEO academy courses. In today's tech-forward world, a foundational understanding of how search engines operate is highly beneficial across all industries. Take advantage of this offer if you're looking to level up your digital skills by using the promo code "wegotthis" when registering for a course.
LinkedIn Learning is offering free learning resources to aid in navigating this new normal. Resources included tips on how to stay productive, build relationships when you're not face-to-face, use virtual meeting tools and balance family and work dynamics in a healthy way. It is anticipated more resources will be made available in the coming weeks as well so stay tuned for more.
Class Central provides access to free online course from Ivy League universities. Sort by subject and set your own schedule.
Financial Well-being:
It's an inevitable truth that personal finances have become a major focus during this crisis. Many are seeking guidance as to what are the best financial decisions to make under the current circumstances. Below are a few great resources you can rely on.
Ellevest wants to help answer your money questions. They are now offering live office hours and free online workshops weekly. These workshops are hosted by financial planners and advisors who are answering some of the most common investment questions and share essential personal finance strategies.
Her Money is now featuring podcasts that offer insight, expert tips and personal advice on financial planning and retirement to help guide good decisions in unpredictable times.
Atrium Staffing is sharing tips for employers on the value of financial wellness programs in the workplace. Learn how they can help you and your staff's financial well-being.
Mindfulness:
The unknowns are causing uncertainty. Everyone's lives changed quickly and adjusting to our new reality could feel challenging and overwhelming. Tending to our well-being and proactively managing stress is crucial during COVID-19.
Headspace is a mindfulness-based meditation app that provides guided audio sessions. They have recently made resources available for everyone under a specific collection called Weathering the Storm. We also suggest checking out their blog for some quick tips on skillful living, sleep hygiene, and anxiety control.
Calm started a Calm Together campaign to promote looking after ourselves, and each other. The service has made some of their favorite sleep stories, meditations, journals, music and movement exercises available to access for free. Try one out today!
Staying Active:
Thankfully, there are lots of options out there to help you stay active while working from home. Incorporate a daily routine with one or more of these free resources.
Planet Fitness launched their United We Move campaign and are live streaming classes on their Facebook account daily.
Peloton recently extended their free app trial to 90 days. Access their full library of yoga, strength and training classes with top instructors.
Fitbit is encouraging people to take care of themselves and their health during this difficult time. Unlock their free Premium 90-day trial for guided programs and training.
Core Power Yoga is posting a new collection of classes every week! Create your free account and stream on-demand at your convenience.
Do you know of other free resources you would like to share with our community? We'd love to hear from you. Email communications@atriumstaff.com with your suggestions!