A great onboarding experience is the start to any successful talent strategy. When you you calculate the cost of hiring an employee, you can see that investments in Talent Acquisition come at a high price. First impressions leave lasting impressions. If you're onboarding remote employees, new hire orientations can be challenging. Having a guide can help. So, here I am! Now, let's get started.
3 Ways to Improve the Virtual Experience:

1.Work on your delivery.
When onboarding remote employees, you want to embrace learning tools that deliver content in an engaging way. It can be challenging in virtual environments. That's because it's hard to communicate warmth or welcoming within a text document. Since there will be much less face-to-face training, my team and I find videos to be much more engaging. Although, PDFs are helpful as a quick reference, try not to lean on traditional documents too heavily when creating a syllabus for new employees. Breaking up some of the more mundane learning within new hire orientations can improve focus. That means more information is retained by new employees. Embracing a variety of platforms can improve your delivery and hiring success!
2. Mix it up.
First and foremost, make sure the content you are sharing with new hires is up to date. It's hard enough to remember every detail when you start a new job. Noting updates and changes to materials only makes new information harder to absorb. Also, make sure your new hire orientation content encompasses more than just details about the job function. Offer company history and a leadership brief. Ask your Communications team if they can create a video or illustrate the particulars in story form. It's important to mix dynamic content together with basic resources to optimize engagement. Create a welcome reel. Ask for participation from your staff at large or culture committees if you have them.
---
---
3. Keep content dynamic.
Additionally, when onboarding remote employees, it's vital to make room for introductions. Social bonds at work are important. Especially in the absence of a physical workplace, making those connections is hard. When you are just starting to get to know a new company, the more relationships you can establish, the better.  Find a way to make up for the lack of in-office happenstances that often result from coffee breaks and other casual run-ins. You can schedule virtual lunches for your remote employees to acquaint them with their peers.
Additional check points can also serve as a fail-safe when onboarding remote employees. You want to assure new hires are navigating their orientation successfully. Adding peer-to-peer socialization can create a more comfortable environment for new employees to ask for help when needed. In virtual environments, creating a sense of belonging can be challenging. Try incorporating an informal survey as a part of your orientation. It's a fun way to introduce a new member of the team to managers and their colleagues.
---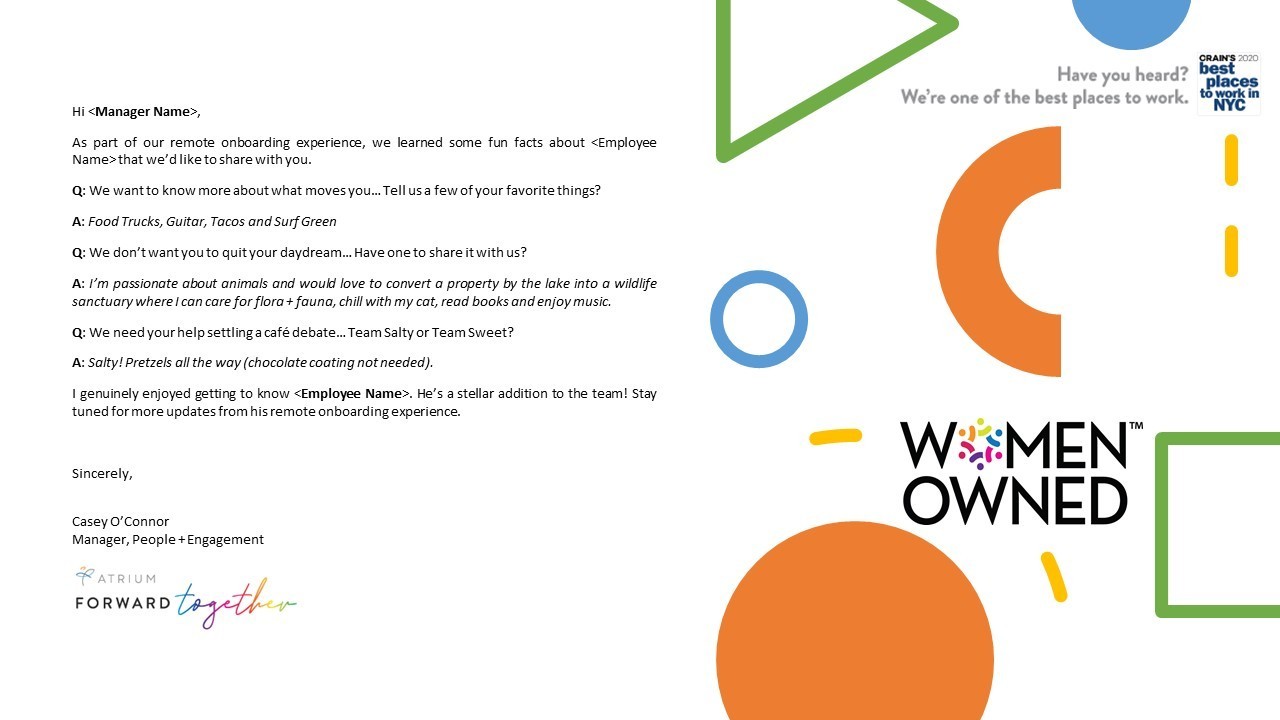 ---
4. Embrace the feedback loop.
Equally important as how new hires receive information, is when they receive it. Therefore, maintaining a consistent timeline is essential to onboarding remote employees positively. Once orientation content is finalized, outline the order in which all of the materials will be delivered. Make sure there's time for feedback!
Surveying employees throughout the orientation process, and as part of your ongoing employee experience program, helps you continually improve your talent strategy. A positive experience as a new employee leads to better talent retention for an organization. As with all things "new," communication is central to hiring success.
---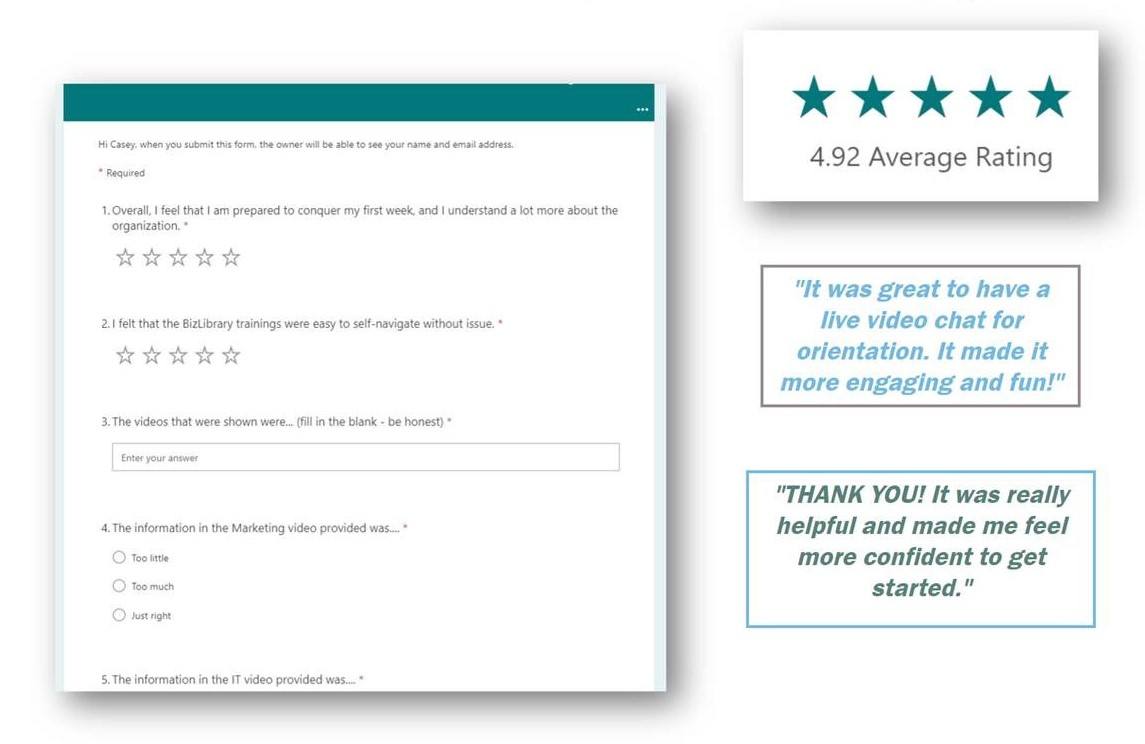 ---
To conduct a fulfilling orientation, you must communicate expectations before, during and after onboarding remote employees. Providing detailed schedules for each day of learning throughout the new hire journey can improve individual understanding. Clearly communicating expectations is the best way to create a positive virtual experience. Helping remote employees stay organized and connected is the most effective way to introduce your organization and their job functions. If you have any questions, I'm here to help! Reach out to me via coconnor@AtriumWorks.com.