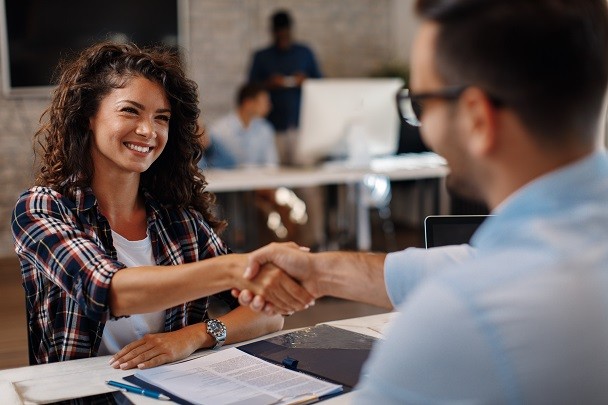 One of your main challenges as an employer is finding the right talent to hire. After all, your success lies in the hands of your employees. But many companies, especially smaller ones without an official talent acquisition team, rely on very basic recruitment strategies. Post an ad, select the best of the candidates who responded to be interviewed, and then, hopefully, hire one of them. When that's not working, they may engage a recruitment firm to help.
But this is not an actual recruitment strategy. The competition for talent is so tough, that even talent acquisition teams for larger organizations are too busy sourcing candidates. There's little to no time left for formulating an actual recruitment strategy.
The first step to evaluating your recruitment strategy is to be sure you actually have one. How long do your positions stay open before they are filled? How many candidates do you interview before making a hiring decision? What percentage of your workforce is sourced through internal referrals, job board postings or through active sourcing by internal recruiters? If you don't know the answers, you don't have a recruiting strategy.
When recruiting, it's important to think of two things, quantity, and quality. You need a balance of both. Quantity without quality yields mediocre results. But quality without quantity leaves you vulnerable and with few options. What if the candidate you're interested in declines your offer?
There are however things you can put into place to help your strategy.
Branded Talent Community:
A branded talent community is a must for any organization. Talent communities are online platforms that allow organizations to constantly build and refresh their talent pipelines. Organizations can stay in touch with potential employees, former contractors and past interviewees that want to be considered for opportunities with the company. It's efficient and up to date with modern times.
Video Resumes:
Video resumes or online video interview platforms are growing in popularity. It can seem off-putting to a potential employee. But it's important to realize that they do offer candidates an advantage as well. The use of video offers companies the ability to screen a larger number of qualified candidates. Without the burden of scheduling in-person interviews, they can cast a wider net. Candidates that may have been put in the "maybe" pile in a traditional process, might have the opportunity to record answers to interview questions and impress an interviewer. Our proprietary internal video resume program has been very well received by our clients. Video resumes have made their process more efficient and decreased their time to hire.
Personality Assessments:
Personality assessments are another tool that is making a comeback. They have been around for a long time. But lately, they have experienced renewed interest by hiring teams. You shouldn't weight assessments more heavily than other components of an interview. But they can help refine the selection process. This is especially true when the decision between the two candidates is extremely hard to make.
Finally, getting back to basics can sometimes be the most effective strategy of all. 82% of employers believe that internal referrals had the highest ROI in terms of candidate generation. Furthermore, 88% of employers say that internal referrals are the best source for above-average candidates. Those are statistics you simply can't ignore.
Your current employees are going to be your best advocates. Be sure they are posting about job openings on their personal social media accounts. It is almost more important than posting on your own! Also, don't forget to tap into the alumni networks of your most successful and tenured staff. It's a great way to find talent at various levels in their professional careers. Developing a more formal strategy around internal referrals should top every talent acquisition professional's list.