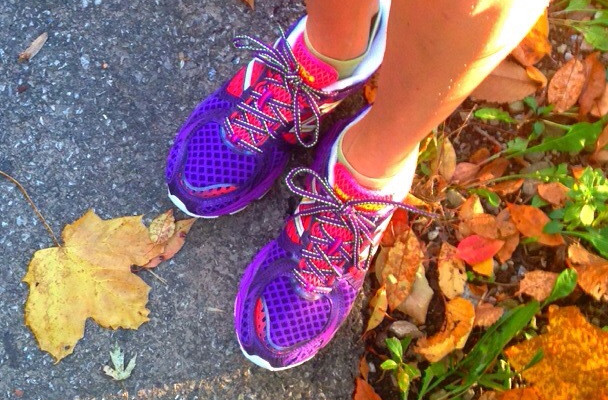 There's one item on my to-do list that I just can't seem to check-off lately. I've convinced myself that reading, discussing and watching infomercials on the subject is a good first step, but I'm now left in front of the mirror forced to reflect on an actual strategy. Turns out I'm going to have to project manage my exercise schedule.
Not because I love it. Not because Dr. Oz tells me to do so. Mostly because as a working mom, I feel obligated to exemplify a role model to my team and to my children. And because I probably owe it to myself, too. No pressure.
Sure, the gains are indisputable. The Mayo Clinic identifies seven key benefits of regular physical activity, including weight, mood, energy and sleep — all inspiring, in theory.
Do I really need a calendar appointment to remind myself of these value-adds in 2013 anyways? I shouldn't, but when last minute West Coast conference calls, bath times, 2am bottles, chocolate, one million children's parties and every other excuse in the book take the form of evil love handles, maybe the ping of an Outlook reminder will make 30 minutes of walking seem like less of an "I should" and more like an "I must."
First step in any good project plan? Research and discovery.
My first break-through: Family Education reminds us to set aside excuses and begin prioritizing exercise in equal status as family and work, as well as to sacrifice sleep or downtime (Who has either? But okay, seems reasonable) for exercise rather than family time. And researchers suggest if I can somehow become more active at the office, I'll be an even better worker and feel more productive.
In polling clients, colleagues and friends alike to compile swear-by tricks to success, I've also discovered a few unique tactics for consideration: a client schedules yoga at lunch; a colleague meditates at 5am before running at 5:30am; a friend plans for a babysitter two nights a week to commit to Spin class; and another leans on an e-circle to announce mini-milestones by text (think 30 squats while washing dishes).
Yes, of course. Now it makes sense – it's simply a targeted campaign with action items and a RASCI chart!
Time to refresh! Time to stop blaming. Time to update MY Fall schedule! All that said, encouragement is no doubt needed and now solicited … kindly forward your tricks of the sleek and multi-tasking to contribute to my EA (exercise agreement) with myself.
– Kelly Couto