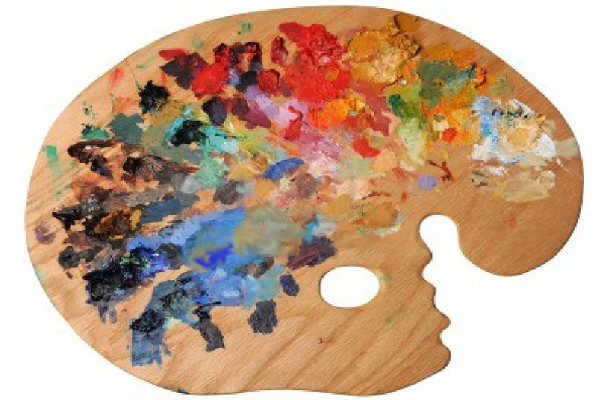 I have noticed that the cover letter has become a sort of a "lost art".  With job seekers using the internet to apply for hundreds of open jobs, cover letters have become nearly obsolete.  Not all applications require a cover letter, but those that do generally put a lot of emphasis on the piece and expect thoughtful and most importantly, unique letters. Meaning, don't just copy/paste the company name and job title into the generic cover letter for the next job that pops up on Indeed as "recommended for you." A cover letter should be an expansion of your resume, reflect a genuine interest in working with the company and explain why you are qualified for the specific job you are applying for.
Cover letters should be simple, so don't over think it. If there is a specific job with a company that you would like to apply for, then take the time and effort to show that you have a real interest by doing research on the company and writing a cover letter catered only to them. It is helpful to incorporate actual keywords from company websites and mission statements to indicate you actually know what the company does, not that you just want any job you found while searching LinkedIn. Don't just say that you can do the duties as outlined; show how you are qualified for the job by explaining how you have used those skills in previous positions. Most importantly, keep it short and professional; no need to use flowery language.
There are of course situations where you don't need to include a cover letter. For example, when seeking representation from a recruiting agency, draft an email including how you heard about the agency/recruiter and what type of employment you are looking for. As a recruiter, I spend more time reviewing resumes and interviewing than I do reading cover letters.
I've put together a few of examples of cover letters for a local nonprofit organization. You can see in these examples that the applicants do a great job of introducing themselves, expressing an interest in the company and they each specify why they are right for the role; closing with their contact information. Both of these candidates were selected for interviews and one of them received an offer at the company. Even though it takes a lot of time to write a cover letter for every position you want to apply for, your time is not wasted if there's a job offer at the end as a reward!
Sample Cover Letter #1:
Dear HR Contact/Interviewer,
In the way of introduction, my name is Sally Johnson and I am writing to apply for the Exact Job Title at Company Name.
I was born in Honduras and spent my early years growing up in Mexico City. I was immersed in the culture and loved everything about it. At a very young age, I also learned about the poverty, structural violence, and injustices that hinder so many around the world from achieving a fair education.
This knowledge propelled my interest in finding solutions to these types of issues as I pursued my career after college. I have spent the last two years as Operations Manager of Students for a Free Tibet International Headquarters (SFT) in New York City. SFT's mission is to empower and train youth as leaders in the worldwide movement for social justice through education, grassroots organizing, and non-violent direct action. Our work covered a broad spectrum of projects and initiatives. I was able to gain experience in many different areas of non-profit organization and management including coordination of logistics for events, financial management, training, and office administration.
I also had the privilege of working with students on a regular basis, and learned how important a positive and well-rounded educational experience is for children as they are preparing themselves for college, and life beyond school. I admire The Company's holistic and multifaceted approach to education. It is incredibly important to create an open and creative environment that invites students as well as staff and parents to be fully involved in the education process, and I believe your Organization is doing that daily. I would feel truly honored to be considered for a position with your organization.
Thank you very much for your time. You can contact me directly through email at sallyjohnson at gmail.com or by phone at 917-543-1234.
Sincerely,
Sally Johnson
Sample Cover Letter #2:
Dear HR Contact/Interviewer:
Studying in different universities abroad, playing collegiate golf nationwide and working with people from all over the world was once an impossible dream. But with a simple twist of fate, I had the opportunity to go to college and a chance to make my dreams come true. And with hard work, I achieved what I set out to do.
Last December, I graduated Summa Cum Laude from California State University San Marcos with a degree in Global Business Management. Right after graduation, I started volunteering at different New York City public schools to help students strengthen their English, Math, and social skills. Since then, I've become very passionate about children's education. And now, I want to work at Company Name because I want to support its mission of providing children a high-quality education and having every student go to college. I truly believe that every child has the right to access a great education, to graduate from college, and to step up and become a leader in the community. More than that, I wholeheartedly want others to experience what I have and more.
As a customer relations and external affairs intern for Previous Employer, I handled customer complaints and successfully dealt with irate customers and tackled difficult situations. And as an operations intern for Previous Employer #2, I developed a "whatever it takes" attitude. Because of the variety of my tasks, I had to be a quick-learner who is flexible and takes initiative. On any given day, I would be writing an operational Standards Manual, the next day I'd be facilitating accreditation processes for the Club to obtain certification, the next day analyzing financial statements, and then the next day helping management create marketing strategies. Basically, I did whatever was needed to make operations run smoothly.
My desire for every child to go to college coupled with my business background and work experiences will help me make a positive contribution to the position and ultimately, to Company Name's mission. After you have had an opportunity to review my resume, I hope you will consider my qualifications to be a good fit for the Job Title position.
Thank you for your consideration. You can contact me directly through email at michaelb at gmail.com or by phone at 212-543-1234.
Sincerely,
Michael Bishop