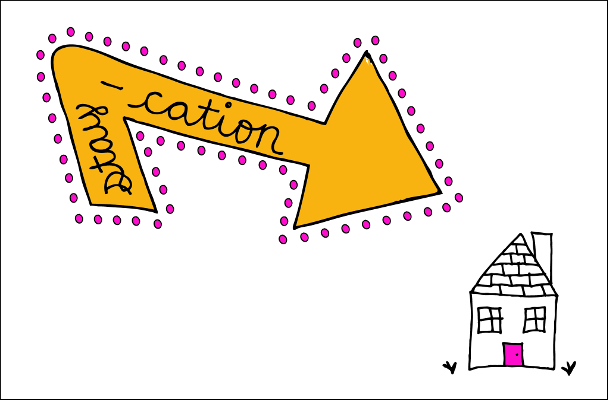 Sometimes work life/balance is so out of balance that even finding time to plan a short trip seems impossible.  When family time is scarce, it's not so much about where you go, but more about the quality of time you spend together.  No time for a full blown vacation?  Even a staycation can be a great escape if travel plans become too overwhelming.  A simple weekend away or a "family only" weekend at home can help you reconnect when work and school activities have pulled everyone in so many different directions.
One tip to get everyone involved, excited and actively anticipating the time together is to have each person in the family responsible for selecting certain activities and to let those be surprises to everyone else.  Perhaps you will choose the hotel, your child(ren) may pick an activity they really want to do as a family (visit a certain museum, go to a water park or even just see a movie together) and your spouse may be responsible for choosing a few great restaurants or for planning a picnic.  Allowing everyone to participate in the planning gives them not only a say in how time together is spent, but allows for the excitement of surprising the others.  Who knows, your staycation may turn into something even more memorable than your pre-planned vacation package could ever offer!
Need help navigating your next staycation or weekend getaway?  Check out the Scout app which helps you find things to see, do and eat while letting you avoid traffic along the way!