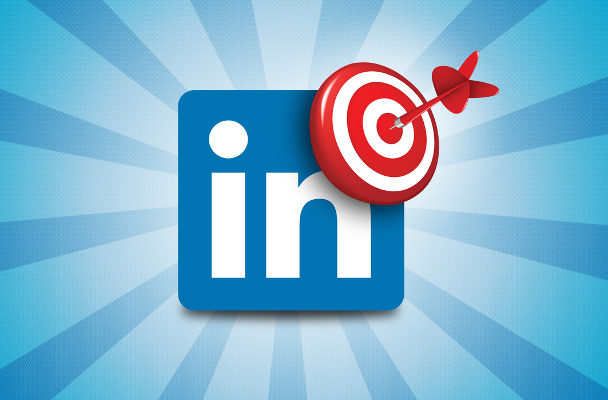 So you've updated your LinkedIn profile, you've added some connections, you log in once a week to check your messages, but you still aren't exactly sure how to leverage your network to job search.  Don't worry, you're not alone!  So many people sign up for LI and put together a profile and then just wait.  They wait for job opportunities to pour in, they wait for recruiters to find them.  Stop waiting to be found and go put yourself out there, today!
Connect
Always continue building your network, but be sure to make valuable connections within your industry and/or discipline.  Each time you send a message to connect, be sure that you customize it with a friendly note and, if necessary, a reminder of where you met, who introduced you, or what organization you have in common.  I barely pay attention to messages that come in with the standard "I'd like to add you to my professional network on LinkedIn" message.  Send a unique note to differentiate you from the rest!
Groups = InMailing Freely
You might be a member of several groups on LI, which is great, but how often are you interacting with other group members?  Did you know that you can InMail freely with anyone who shares a mutual group with you?  Are you checking in on your groups and seeing if you can offer your expertise in any discussions?
If you hover over the "Interests" tab along the top of your profile and select "Groups," you are able to view a feed of the latest discussions and updates within your groups and you can respond easily to several from this one page!  Interacting with groups will put you in front of people that you are not currently connected to.
Comment
Interacting with other people's updates is a GREAT way for people outside of your 1st degree network to see your name/comments.  When appropriate, add your opinion or advice on a shared article or question.  The most important thing to remember here is to keep everything professional!  Make your comments valuable and focus on opportunities where you can weigh in on something related to your expertise.
Share Status Updates
Find industry-related news, articles, blogs and other interesting facts to share.  I'd suggest posting updates at least 2-3x per week.  The best time of day to post on LI is either noon EST (because you will hit some of the morning commuters on the west coast), or 5pm EST when people are winding down their day and checking out social media to make the time go by faster.
Sharing a quote or photo is fine, however you want to position yourself as a thought leader, so be sure to also share information with substance to help you achieve this status.
If you search "Jobs" on LI, you can share great opportunities with your network (even if they are not great jobs for YOU) and this will make people stop and say, wow Allie is really active and knows the LI landscape well!
Jobs on LI    
Using the job search feature on LI can be very powerful because the platform will show you anyone you are connected to at a particular company.  You can perform a search for a particular type of role and see who you know at a given company, or from the "Jobs" tab, you can scroll down and "Discover jobs in your network."
Depending on who you are connected to at a particular company, you'll hopefully be comfortable reaching out to them for more insight on a role, or even for an intro to the hiring manager.  This is another reason why it is so important to connect thoughtfully and make connections with people you feel comfortable reaching out to.
Here's one last tip that you might not be aware of.  You can join the LinkedIn "OpenLink Network" if you have a LinkedIn premium account.  As a member of the OpenLink Network, you are able to receive messages from ANYONE on LI, even if they are not in your immediate network.  All LI members can also see the full profile of anyone who is an OpenLink member, which is a great perk if you are job searching.  It may be worth it to you to upgrade your account if you are really looking to become a "Super Networker."
– Allie Basilica