If you want to blow a potential job offer, slack off when writing a thank you note to your interviewer or, even better, don't write one at all.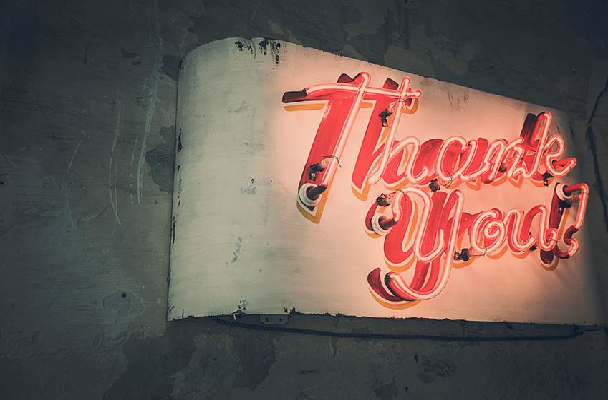 One of the perks of working with a Recruiter during your job search is that they'll review your thank you notes after an interview. See our step-by-step guide to formatting your follow-up, from one of our Finance & Accounting all-star Recruiters:
Don't Use Filler Words:
If you are interviewing in Finance or Accounting (or most any other job function) you don't need to say things like, "Thank you so very much for taking time out of your busy day to spend a few moments with me explaining the role." Keep the conversation more specific and professional, for example: "Thank you for meeting with me yesterday. I enjoyed learning about the Financial Analyst position and how it fits into the bigger picture at XXX."
Every Interviewer Gets a Note:
I've had candidates try sending one note to multiple contacts… please, NO! Each person you interview with should receive an individual note including something unique from your conversation such as: "I was impressed by your tenure at XXX, you should be so proud of the systems you've implemented."
Email or Hand-Written:
Depending on the hiring pace, a hand-written thank you might not arrive until the position has been filled. In most industries, a well-crafted email version is more than appropriate. If you are adamant about sending a hand-written note, send both.
The Greeting:
Many job candidates will use "Hi Mr. XXX or Mrs. XXX" as their intro – you would not call your boss Mr. or Mrs., so address the interviewer by their first name. Also, "Hi" is too casual as a greeting in this instance, always start with "Dear Sally…."
The 3-Paragraph Breakdown:
Always open by thanking them for taking the time to meet with you. Be sure to mention early on that the interview/conversation reinforced your interest in the position and the organization as a whole.
The second paragraph is where you should get into specifics – point out a few things discussed in the interview – for instance, if the hiring manager stressed the importance of being analytical, briefly explain how you are analytical in your current job and how this will enable you to be successful if you are selected for this new role.
The third (and closing) sentence or paragraph should reiterate your interest and state that you're looking forward to the next steps in the hiring process.
Sample Thank You Note After a Job Interview:
Dear Samantha,
Thank you for the opportunity to interview with [insert company name] yesterday. The details you shared about the Financial Analyst role and how this position fits into the greater organization were invaluable. I was equally impressed by the way you built out the finance department and by your strategic vision for the group.
During our interview, you mentioned that you are seeking someone who is highly analytical. Throughout the course of my career, I've frequently performed budget vs. actual analysis and presented my findings to senior management, reinforcing that I am both detail-oriented and analytical. I am a team player who consistently delivers work accurately and in a timely manner. My education, coupled with my work experience and passion for nonprofits will enable me to be a success in this role.
I would like to reiterate that our meeting reinforced my sincere interest in the position and I look forward to hearing more about the next steps in the hiring process.
Sincerely,
Leonardo DiCaprio