So much to do, so little time. Cliché as the saying is, our to-do lists are forever growing and yet no additional minutes have been added to our day. This makes it crucial to use time wisely and manage work more efficiently in order to increase productivity.
Below are four effective strategies to increase productivity at work:
Set Actionable Goals
Overarching objectives are great for long-term to-do lists, however, most people work better when they have actionable items to tackle on a day-to-day basis. Breaking down your monthly or quarterly goals into measurable steps paints a clear picture of how you're going to accomplish them and gives you an idea of your progress along the way. Writing goals down holds you accountable and crossing them off provides motivation to keep going.
Here are two examples of lofty goals vs actionable goals:
"Grow my network" vs "Spend 20 minutes a week engaging with LinkedIn users (liking, sharing, commenting) and adding valuable connections"
"Be more organized" vs "Create custom email folders by project or subject in Outlook to declutter inbox"
Time Block
You. Can't. Multi-task. Yes, you have it listed as a skill on your resume, but that doesn't make it any truer. Research has shown that when we toggle between tasks, our productivity actually decreases and we are more likely to make mistakes. Avoid the constant switching by blocking out time on your calendar throughout the day to focus on specific tasks. Minimize distractions and concentrate on one thing from start to completion to improve creativity and increase productivity.
Manage Your Habits
Getting a handle on how you spend your time can provide insights into your productivity, or lack thereof. RescueTime is available for both your computer and mobile devices, tracking time spent on emails, meetings, applications and websites. Learning more about your habits can help you eliminate (or at least minimize) those that are distracting and increase productivity. If you find you are spending too much time on social media or reading the news, RescueTime allows you to block specific apps during peak times set by you.
Explore Technology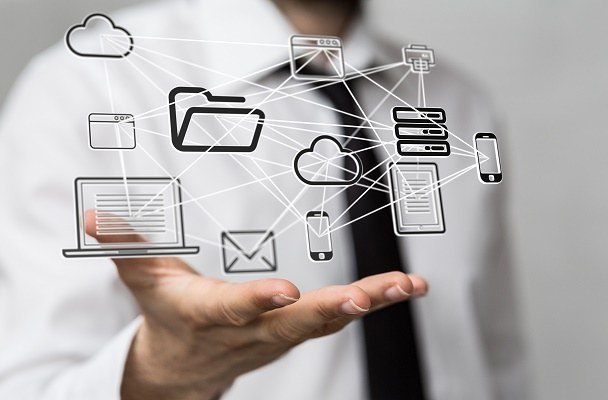 Maybe Post-It notes and a calendar are enough to keep you organized, but if not, there are plenty of applications out there to increase productivity. Today everything is digitized and at your fingertips to work smarter, not harder. Here are a few apps accessible across devices to get you started:
New on the app scene, Gluru offers predictive technology that identifies to-dos and actionable steps to take by searching your sources (email, calendar, etc.). This "smart task assistant" notifies you of outstanding items and prioritizes tasks for you.
Say goodbye to email and phone tag with Calendly. This app syncs with your calendar and provides a personal link to share with those outside of your organization. The link shows available time frames and presents the option to book directly.
If This Then That and Zapier provide conditional automation and custom workflows so that you get the most out of your apps without having to consult a developer. Automating basic tasks such as downloading email attachments or pulling monthly reports frees up time for other things.