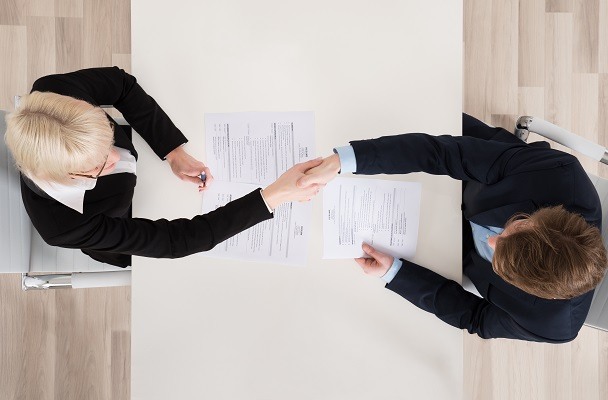 You're ready for your interview, having prepped for every type of question you could be asked. You've covered the bases by practicing for the expected "tell me about yourself" opener, you've carefully crafted how to discuss your achievements and successes for when you're asked a behavioral based question and… you've even got an unexpected answer to the dreaded "what's your greatest weakness." But the moment the interviewer shifts gears and asks, "so do you have any questions for me?" panic sets in. You realize there was one question you forgot to prepare for! You know you're not supposed to ask about benefits, vacation time or salary but can't remember what you should ask.
No need to panic. Here are ten great questions to ask that will make you look like you've done your homework.
Questions that allow you to learn more about the role:
What's the biggest challenge the person coming into the role will have to face?
What are you hoping the person in the role will accomplish within the first three to six months and six months to one year?
In what ways would you like to see this role add greater value to the department or company?
Questions that allow you to learn more about the type of candidate the company is looking for:
What have made others who have previously held this role successful?
What is the most important trait or skill you're looking for in a candidate?
Questions that allow you to learn more about the organization:
What is the biggest challenge the company is facing as it relates to the competition and how is the company approaching those challenges?
I saw on the website that the organization is involved with several charities. Can you tell me how giving back is handled internally and what you do help employees get involved?
Questions that allow you to gain the personal perspective of the interviewer and build rapport:
What originally drew you to the organization and what do you love about working here?
I saw on your LinkedIn profile that you work at a large corporation before joining this smaller firm. Since I'd be making a similar transition, I'd love to hear about your experience and what the transition was like for you. (Or vice versa, small company to large corp)
Atrium Recruiters share the Top 10 interview questions job seekers should ask. 
These question not only aim to help you gain a deeper understanding of the role, but also show that you're an analytical being who understands that your role is more than crunching numbers and grinding out reports. While that may be part of what you do, it's critical to demonstrate you understand that your role is part of a larger framework and has an impact on the business and the bottom line.
Of course, asking one final question could help you communicate your interest in the opportunity and help you leave a lasting impression:
I'm very excited about this opportunity. Is there anything about my experience that I can further clarify for you at this time?