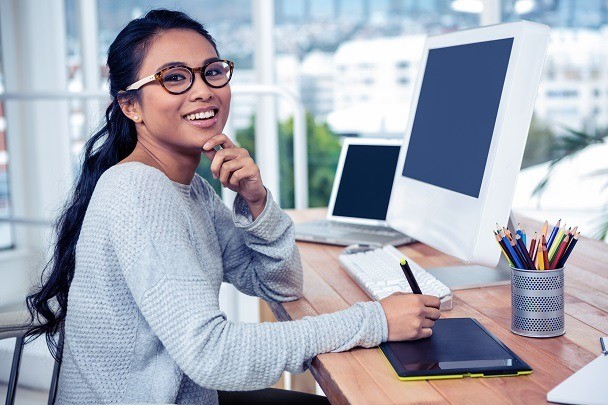 Healthy self-esteem is one of the most valuable things to have. It's the foundation of being truly happy with ourselves and to living our best possible lives. We're all going to be challenged personally and professionally, and we'll perhaps even be put in compromising positions that make us question ourselves. But that's when having a positive self-esteem matters most.
Whether your self-image has taken a beating and you're looking to regain your inner strength, or you're as positive as can be, it never hurts to check in and give yourself a tune-up!
Here are 10 rules people with high self-esteem always follow:
1. They give themselves credit.
While it sounds simple enough, how often have you earned something that you somehow attributed to luck or just being in the right place at the right time? People with a strong self-image positively attribute their accomplishments to their own hard work and efforts.
2.They are present.
People with healthy self-esteem are present and in the moment. They don't focus on regrets, nor do they spend time longing for a certain kind of future. They are focused on the immediate moment and what they can do right now to help themselves move forward.
3.They keep it real.
If you're at all prone to dramatizing, you'll appreciate this. People with positive self-esteem don't exaggerate things. They generally see things as they are without catastrophizing them and have an ability to remain levelheaded.
4. They don't dwell on things.
It can be hard to do, especially if you're really disappointed about the outcome of a major event. But people with a positive self-image don't have time to dwell on negative outcomes. Instead, they learn from the experience and figure out how to improve for next time.

5. They are in control of their emotions.
This doesn't mean that people with positive self-esteem aren't emotional. Not at all. It means that they aren't ruled by them and their relationships with others aren't at the mercy of their moods.
6. They know how to let go.
Grudges and harboring negative feelings doesn't serve them in any way. They're skilled at letting go of negativity and making room for more positivity in their lives.
7.They're not worried about the Joneses.
They don't compare themselves with others. They are happy to be on their path, wherever that may be and are happy to fully own the path as theirs.
8. They are kind to themselves.
I'm not talking about taking time out for a massage, though there's nothing wrong with that. But people with good self-esteem don't beat themselves up over things that are out of their control.
9.They know that perfection is an illusion.
We're all striving to better ourselves in various ways, but if we have unrealistic goals, we're in for a lot of disappointment.
10.They take time to be grateful for what they have.
You might be able to have good self-esteem without doing all 10 of these things. But if you're not grateful for what you have, it's going to be pretty hard to like yourself.
To view an earlier version of this article, please visit Fairygodboss. 
SEARCH OPEN ROLES
HIRE TOP TALENT