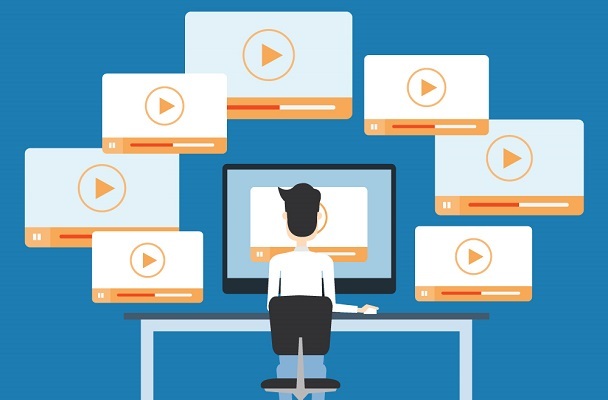 YouTube reports that more than 400 hours of video are uploaded every minute to their platform. That's nearly 17 days of video per minute. Maybe you're watching cat videos and beauty tutorials or catching a livestream of the latest Pokémon Go battle. Either way, video content touches every aspect of our lives, including the job search.
Job seekers want to consume as much information as possible about potential employers, without having to spend hours sifting through "About Us" pages. Cue corporate recruitment videos.
Engaging video content can offer a real-world, "insider" glimpse into what it's actually like to work for a company. Candidates can instantly see themselves fitting in or decide it's not the right match after all.
Take Atrium's internal recruitment video, for example. Through employee testimonials and day-to-day footage, I got a sense of what the culture and environment would be like, before I applied. I knew it would be a dynamic, motivating atmosphere without stepping foot in the office.
As you maneuver through your own job search and develop companies of interest, be sure to look for the following in their corporate culture videos:
Employee Perspective
Hearing from actual employees allows you to establish a personal connection with the company and brand. Focus on body language and what the person says attracted them to the company in the first place. Do they seem sincere or more scripted? Make sure what they say aligns with your vision of your next employer.
Collaboration
Words like "comradery" and "teamwork" are frequently used to describe a collaborative environment, but do you see employees actually engaging with one another? Pay attention to the office set up as well. Cubicles? Or is it more of an open space? A bullpen environment and access to leadership allow for open communication, which was one of the reasons I came to Atrium.
Culture
Let's be real, having work/life balance is important for our sanity. All work and no play can lead to burn out, so a recruitment video should provide insight into employee perks, team dynamics and overall morale. Atrium's pet policy, meditation sessions and group happy hours were all indicators of a community, something I knew I wanted in my next job.
Values + Purpose
Finding a company with shared values is a major contributor to happiness in the workplace. We all want purpose behind what we do, to feel respected and empowered, and to grow. When a company specifically highlights their commitment to their employees, they are more likely to follow through with that promise. Look for visuals and testimonials that speak to what is most important to you.
After watching, if you walk away feeling invested in an organization, it could be a great fit for you. Consider submitting a video of your own with your application to improve the chances of landing your dream job.