Usually at this time of year, everyone is thinking the same thing: "I can't believe it's already summer!" But before you set your sights on relaxing all of your free time away, think ahead to September. Would your professional self be better off in the fall if you were able to improve certain skills by then? While job searching is usually the last thing on anyone's mind during the summer, there's lots of ways you can advance yourself and your skills that will put you ahead of the game come September.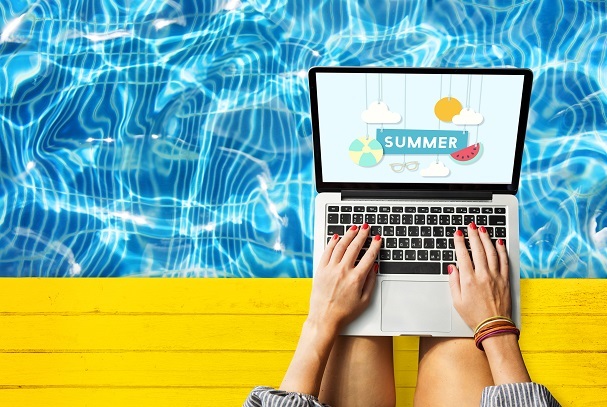 For the next three months, summer school is in session. We'll be offering great tips on how to improve certain skills, summer reading suggestions and of course, we'll pepper in some things just for fun. Why wait, when you can easily accomplish something that's important to you personally or professionally without having to miss out on the fun that comes with summer? Whether your goal is to write a novel or become a better manager, know that you'll either have achieved your goal, or be three months closer to it once summer is over.
Don't have a goal in mind just yet?
Ask yourself these 5 questions to help make the most of your summer:
1. Is there a single skill that would help me do my job better and/or faster?
2. What have I always wanted to learn, but just haven't had the time to commit to it?
3. Are there skills I need to learn or improve on that will help me get to the next level in my career?
4. Do I need to make any changes personally to improve my physical or mental well-being?
5. What do I wish I had more time for?
By now, your wheels are probably spinning. Before you start planning to take on everything you've been putting off, start with what's most important to you. Try to focus on one personal and one professional goal. Remember, this isn't about overwhelming yourself during everybody's favorite time of year. It's not about forgoing your vacation plans so that you have more time to work on you. It's about taking small steps that lead to bigger rewards.
If you have any specific areas of interest you want to learn more about, we want to hear from you. Share your professional development wishes and we'll be sure to include them in an upcoming blog! Email us at careercolumn@atriumstaff.com