#AtriumAsks: What Motivates You?
Particularly now more than ever, understanding what you are looking for in your next role or in potential talent to join your team, knowing what motivators are in play are key to sustaining employee engagement and retention. Whether you are a candidate seeking a new role or a hiring manager looking to understand what you should be asking prospective new hires, understanding "What motivates you?" requires insight.
Fashion & Retail Talent Manager, Micaela Burke, Shares 5 Tips for Mapping Out Your Motivators: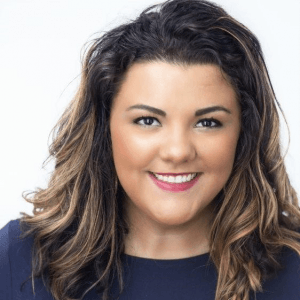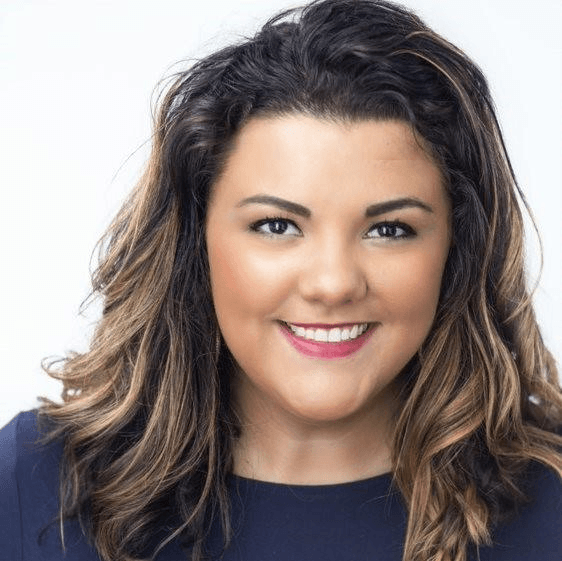 Motivators are most easily described as what energizes you to do work and keeps you moving forward in your career. Sometimes we need help identifying what motivates us. It not only varies from person to person but also can change throughout various stages of your life. Here are some motivating factors to consider if you find yourself asking "What motivates me?"
1. Workplace Culture
Workplace culture is one of the top motivators I discuss with candidates. Understand what community means to you. Ask yourself, "Has your work environment left you feeling down as you walk through the door at 9:00 a.m.? Is it important to you to work in a setting that takes on new ideas? Is leadership open to feedback? Do they allow even the most junior people to give suggestions and brainstorm new ideas on how we can be better?" Things like acknowledging good work and rewarding employees with praise or other rewards can be very motivating. Big or small, wins should be celebrated!
Company culture is a top priority for many candidates searching for new opportunities. Our workplace is where many of us spend most of our week. So, we want to be surrounded by colleagues and managers who lift us up. Work should inspire us to be better each day. Working as a part of a team is common with most jobs. Having a positive team culture can be a make-or-break when making a career decision.
2. Work Life + Personal Life Balance
The balance between your work life and personal life can be a big factor in your job decision. Flexibility is such an important factor to employees these days. We all have long weekends where we don't want to check emails. We even have the occasional Friday where we want to slow down and regroup.  Having the flexibility to prioritize your personal life is valuable employees. It's not sustainable to work on an empty tank! And, everyone needs a refuel. Environments that encourages a healthy balance between work and life can reinforce employees' dedication to their work. No one wants to feel guilty about writing-up an "out of office," message.
3. Growth Opportunities
Though it may be a common thought that millennials are "job hoppers," many of us are actually looking for a place we can learn and grow. Truth be told, we may be ready to grow a little faster. But, the promise of moving up in the ranks within a company is exciting to us!
If growth is what motivates you, then it's important to have a career trajectory and development potential within your role. This motivation factor can encourage employees to work harder to reach those potentials. It also helps employers retain talent. Laying down a foundation and continuing to add building blocks is a motivator I find many recent grads speaking about as their number-one-must-have!
4. Job Security
Though I do believe this will be a tough motivator to promise, I speak with many candidates who are looking for roles within companies that are well established. Many are worried about the company's financial distress. And some, want to avoid working for a company in a start up phase. If what motivates you is job security, this is something to consider. While it can't be guaranteed (and will continue to evolve for each respective brand post COVID-19), a business that demonstrates stability and compassion for their employees during times of crisis is a desirable employer to job seekers today. It's important you feel valued through good and bad times.
Now is the time to ask potential employers "how did you manage your workforce during the Coronavirus pandemic?" Having the conversation early on about what could happen and what the response would be. It can provide you with a little more peace of mind if job security is what motivates you.
5. Compensation
Money will forever be a touchy subject. Currently, unemployment rates are sky-high. Adding to market and compensation complexity is the fact that many of today's job seekers are diving back into the workforce after losing a job they had for a decade. As a recruiter who speaks with exceptional talent day-in-and-day-out, I consistently remind candidates that coming returning to the workforce can be challenging. Because, many stellar candidates are readily available for opportunities. And, this make the job market a bit more competitive.
In today's market, it may benefit you to be a little flexible on pay. However, it will be equally important to draw boundaries for what works and what doesn't for you as an individual. Look at your budget. See what really is necessary. And, most importantly, know your worth. While you want to be careful not to sell yourself short, you should also keep in mind that companies are cutting costs post COVID-19, and talent is abundantly available. So, any flexibility you have regarding your salary can work in your favor.
Looking for a new job or considering making a move? Make a list of what feels most important to you. Rank your motivators accordingly. Weigh out the options. But, think about what is sustainable for you long-term. When analyzing an opportunity, ask yourself, does this have the most important qualities that motivate me?
Do you have different ideas? I would love to hear! Send them my way: mburke@atriumstaff.com.