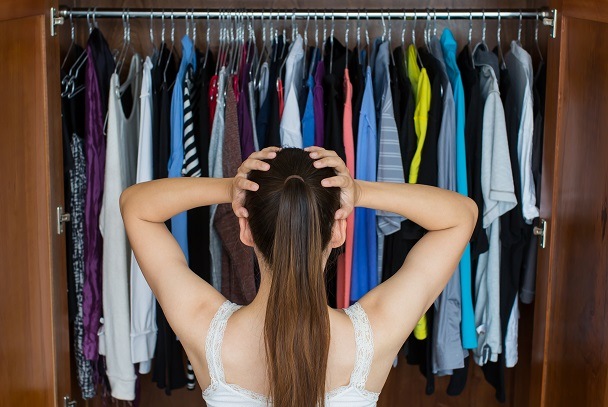 Dressing for an interview can be stressful no matter the time of year, but the thought of throwing on a full suit or blazer in the summer heat is pretty unbearable. I'm sweating just thinking about it. Unfortunately, you don't get a second chance to make a first impression. It's important to maintain an air of professionalism regardless of rising temperatures.
Should you land an interview in the dead heat of summer, we've put together some of our coolest tips to help you look and feel your best!
FOR THE LADIES
We all know slipping on a dress is easy and the best option in the heat. However, as most summer dresses are shorter than knee length, have spaghetti straps or are halters, finding the right one for an interview can be tricky. Opt for cotton shirt or sheath dresses with a defined waist for a more professional, tailored look. Sleeveless dresses are okay too when paired with a blazer. Carry one with you to throw on once you hit the comfort of the air-conditioned office. Neutral colors and simple patterns are best for a more traditional environment. Some great options include this Lauren by Ralph Lauren Belted Shirt Dress and Ann Taylor Sheath Dress.
FOR THE FELLAS
Men, we're not going to lie. This just might be the one area where you've got it rougher than we do. There's really no getting around it, you have to wear pants. Depending on where you're interviewing, your best and most versatile option is an unlined suit made of a light-weight material like linen or khaki. Be mindful, however, of the culture of the company you're interviewing for and if a casual suit is appropriate. While highly breathable, linen wrinkles easily, so invest in some wrinkle release. If possible, wait until you've reached the lobby to put on your tie and suit jacket to limit sweating. Check out these interview approved pants from Club Monaco and J.Crew. Pair these with a high quality solid T-shirt and a versatile blazer like this Ludlow Blazer and you're good to go.