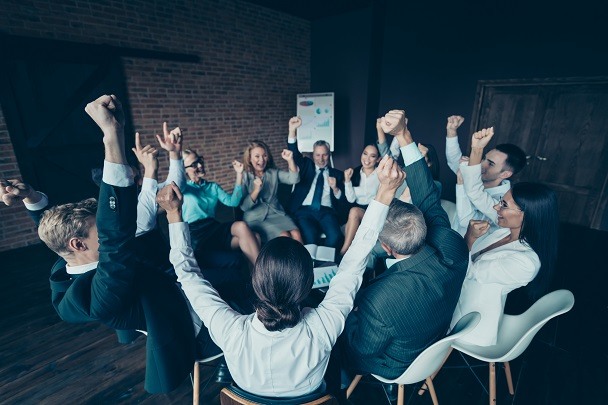 There's no doubt that the company you work for has a big impact on your career. It impacts everything from your level of work satisfaction to your ability to get noticed by other employers. So make sure you're doing your due diligence. Take a deep dive into researching organizations before trying to secure an interview. Better yet, seek out organizations you know you want to be a part of and target them. With companies fighting for top talent, the interview process is officially a two way street.
So, wondering how to research a company? All the research you do won't mean a thing if you don't know what you want. So that's usually the best starting point. When most job seekers set out to find a job, they are fixated on obtaining the next job title or salary bump they can get. As important as personal development and salary are, you want to also be sure your career goals are offered by an organization that is compatible with your values and work style.
Define What You are Actually Looking For in an Organization
You can't find what you don't know you want. Sure, it's possible that your intuition will let you know when something is right. But when you can couple that "gut" feeling with a list of things you value in a workplace, your chances of securing a role that best suits your culture are much better.
Other than the job duties and skills you'll be using, what would make you satisfied with your workplace? Is it becoming friends with your team members? Perhaps it's important for you to be in a flat organization where there isn't much hierarchy. Maybe finding a place that has given a lot of thought to the design and comfort of their office will make going to work feel more like going to a second home. This list just scratches the surface. Only you can decided what is truly important. But until you know, you won't be able to search for it.
Hear What People Who Work There Have to Say
Employee Reviews:
Glassdoor still leads the pack when it comes to online employee company reviews. Naturally, you have to take these reviews with a grain of salt. Those prone to complain may be more likely to review employers while those most happy with their work experiences may give little thought to doing so. But that doesn't mean they should be discounted. Check out this list of sites that offer employer reviews for other resources when kicking off your company research.
Networking:
There's no need to limit your research to online reviews. In fact, you'll probably get more honest feedback by speaking to people who currently work there. If you're not actively aware of people in your network who can help connect you to someone within the company, that's OK. Consider connecting with someone on LinkedIn who works there. Research their profiles and see what they post. Engage with them by sending a message or commenting on their posts. If they shared an article that piques your interest, tell them how much you enjoyed reading it. Then find a way to ask if they would be open to sharing their insights into what it's like to work for their organization.
Alumni Groups:
Your college alumni groups are a rich resource. While most people change after living in the "real world," shared experiences offer an automatic understanding between people. Look at where your alumni group members (both those who have graduated before and after you) are working. Connect with them to dig for deeper information regarding companies that interest you. You might also learn about companies you haven't heard of yet and perhaps you could even find your perfect fit.
Google:
Yes- Google! It works for everything else, right? Just Google what's it like to work at…. and see what you find. Also google the organization and click the news tab so you can see what's been written about them recently. Good news or bad news, you can find it on the web.
Interview The Company
When you're in an interview, it's easy to forget that this is an opportunity for you to decided if this organization is right for you. Often we're so focused on being liked and impressing the interviewer that it can be hard to remember we have some control in this conversation. When you're asked if you have any questions, don't forget that you can ask about anything. You're not limited to asking about what the goals are for the role or the time frame by which the company hopes to achieve those goals.
You should ask your interviewer as well as the team members you meet what they love about working for the organization, and how the organization shows them they are valued. Ask someone what they love about working there, or one thing they would change about the organization. See what happens. Observe how quickly are they able to answer, and read their body language. This is probably the most valuable research you can do. You'll get real time answers from the people who matter most- the ones you'd be working with if you were to accept a position. This is where your intuition, your factual research and google searches collide.
Then it's time to just trust your gut.