March is Women's History Month, so we are recognizing some inspiring female leaders, from Michelle Obama and Melinda Gates to Marianne Lake, Yoky Matsuoka and Emily Weiss. Take our fun quiz to find out which female leader you are most similar to!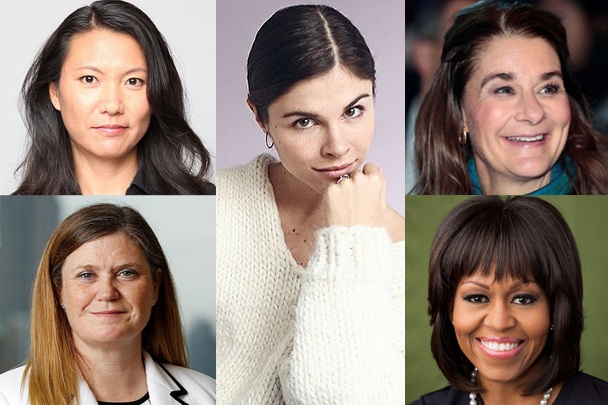 Which quote resonates with you the most?
What are your career aspirations?
What interests you the most?
Which organization would you most likely join or support?
How would you describe yourself in one word?
Which Female Leader Are You Similar To?
Michelle Obama
Michelle Obama, former First Lady of the United States, is a lawyer, author and professional speaker. Just like her, you're passionate about helping others and not afraid to speak up on the things you care about. Image Source: Wikipedia.org
Emily Weiss
Emily Weiss is the Founder and CEO of Glossier, a startup beauty brand. Like Emily, you're a go-getter. You know what you want and are working overtime to get there. Image Source: Into The Gloss
Melinda Gates
Melinda Gates is a philanthropist and Co-Founder of the Bill & Melinda Gates Foundation. Like Melinda, you are passionate about global change and strive to make the world a better place both personally and professionally. Image Source: Firstpost
Marianne Lake
Marianne Lake is the CFO for JPMorgan Chase and has been with the company for over 20 years. Similar to her, you're financially savvy, committed, and driven to reach your goals. Image Source: Reuters
Yoky Matsuoka
Yoky Matsuoka is a former tennis player turned Chief Technology Officer for Nest, Google's smart home company. Like her, you have a passion for innovation and technology. You keep pushing when things get tough to find solutions to problems. Image Source: Girl Geek