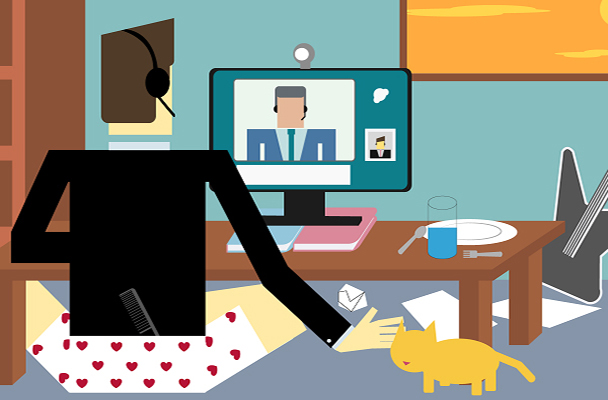 Video technology has become a permanent fixture in our everyday lives. It's integrated with all of our devices and has secured its place in the job interview process. For those who are currently job searching and actively interviewing, you're probably aware of this "video takeover." Recruiters and candidates alike are now more accustomed to this form of interviewing and use it frequently. Video interview technology is a valuable, cost-effective and efficient alternative for conducting in-person interviews and serves as another avenue for companies to get to know their candidates.
Interestingly, it's not only the companies who find this form of interviewing useful. A study found that 66% of candidates actually prefer video interviews as opposed to traditional face-to-face interviews. The cost and time it takes to travel to a potential employer's office are some of the factors contributing to the adoption of this method. Video interviewing is also essential to those who are trying to relocate or looking for a job out of state.
With the video takeover upon us, as a job seeker, you need to know how to master the process and stand out from the crowd. Here are a few important tips to help you nail your next Skype-sesh:
Get out of your PJs
There is plenty of advice out there on appropriate interview attire and for video interviews, similar rules apply. Dress as if you're meeting your interviewer face-to-face, which means you shouldn't pair your button-up with your pajama pants.  By dressing professionally, it not only shows that you are taking the interview seriously but you are also setting an intention for yourself.
Do a Test Run
At this point I think it's safe to assume we've all experienced glitches with technology, and they always seem to occur at the worst possible moment. There is no fool-proof way to avoid these issues, but doing a few test runs ahead of time will increase your chances that the tech aspect will run smoothly. Just like you would arrive a few minutes early to an in-person interview, treat this opportunity the same way and have your computer set up in advance.
Calm the Chatter
Close out of any applications (Facebook, chats, and emails) that are not needed for the interview. They may have alerts or notifications that could interrupt your interview or distract you.
Maintain Eye Contact
Don't get caught staring at yourself in the corner of your screen throughout the interview. Try to focus on the camera and avoid looking around the room. You will maintain solid eye contact if you treat the camera as if it were the person sitting across the table from you.
White out the White Noise
Your microphone can pick up every noise in the room. Because of this, you need to make sure you don't create any unwanted sound around you. Noises like the tapping your pen or shuffling papers can be amplified across video. Avoid this unnecessary static by making sure to clear the space around you.
Your Setting is Key
Conduct the interview in a place that will have the fewest possible interruptions and preferably a plain background. Busier settings could divert your interviewer's attention and the last thing you want to do is distract the potential employer from focusing on you.
Angle is Everything
Here's a great tip from a photographer friend; position the video camera slightly above eye level. This is typically the best angle a person can be "pictured" at. We've all taken a selfie or two and know that an upward angle is not typically flattering.
Whether you're a video interview vet or a first-time rookie, use this opportunity to showcase your professionalism and your personality.