When building a resume, soft skills hold just as much merit as hard skills. Being able to adapt, lead a team, or work well under pressure are all valuable talents needed to succeed in many types of jobs. These same capabilities can certainly help any applicant stand out amongst its competitors. With Veterans Day approaching this week on November 11th, Atrium celebrates and supports veterans assimilating into civilian roles by highlighting the top 5 key military transferable skills that can set ex-service men and women apart from other candidates.
1. Leadership
Being able to direct a team and take initiative is a skill that is valuable for growth in any position. Leadership in the military often comes with other important attributes, such as confidence or self-motivation. These attributes can help candidates thrive in an environment where one must be able to direct others and lead by example. With a variety of roles and responsibilities, serving in the military provides job seekers with a unique opportunity to serve as a leader. When it comes to displaying leadership, veterans of our armed forces are able to exhibit what it takes to assume higher levels of responsibility.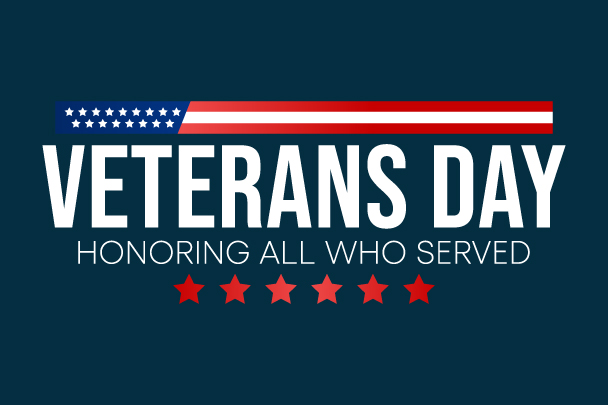 2. Teamwork
Collaboration and teamwork is an essential part of being in the military. Those who have served most likely have had exposure to working alongside a variety of different of personalities and work styles. Their ability to work in tandem with fellow servicemen and women from a variety of backgrounds and locations across the world can help veterans stand out in a competitive crowd. While being able to succeed as an individual is a great attribute, the success of any company is reliant on the ability to work well as a unit. Any veteran can tell you: you are only as strong as your weakest link.
3. Adaptability
Becoming more adaptable is instilled in many service members from the beginning – as early as basic training. Being thrown into unfamiliar situations – whether it be location, schedule, or activity – is something that many servicemen and women learn from day 1. Presenting yourself as an adaptable candidate, especially under pressure in ever-changing situations, can help a future employer understand how you undertake certain tasks in a fast-paced work environment.
4. Problem-Solving
When I think of military service member skills, problem solving comes top of mind. In any job, problem-solving and clever, innovative thinking have become more important than ever as roles and business objectives shift – especially in a post-covid world. Companies and thriving organizations are on the lookout for top talent, regardless of employment background, that are able to bring a certain level of critical thinking and a fresh perspective to the table. Be sure to discuss a time you applied your problem-solving skills while in service when it comes time for your next interview.
5. Ability to perform under pressure
Next time you apply for a job, look directly at the qualifications. Oftentimes, many will require the ability to perform well under pressure – whether that means meeting strict deadlines, handling a variety of project simultaneously, or adapting quickly to changing situations. When interviewing or updating your resume, provide examples of when you succeeded in thriving under pressure. Similar to being adaptable, being able to handle pressure with grace is an amazing attribute that will get you far in any job.
Presenting yourself as a highly motivative and desirable candidate through your previous military service experience can help get your foot through the door in your next job opportunity. Remember these 5 military transferable skills when describing your strengths on an interview, ramping up your resume, or while on the lookout for your next career move.