If you've found yourself job searching after a longstanding career, you might be wondering what the "new school" of resume writing looks like. You're not alone. And our professional coaches  are here to help! While there are certainly some antiquated rules, an updated C.V. doesn't have to sway too far from tradition.
To communicate your experience to a hiring manager, keep your formatting neat and your verbiage easy to read. Then make sure you adequately describe the differentiators of your skill set and successes rather than simply listing the project or job function itself.
When it comes to writing a modern resume, here's what works, what doesn't and what's with the objective: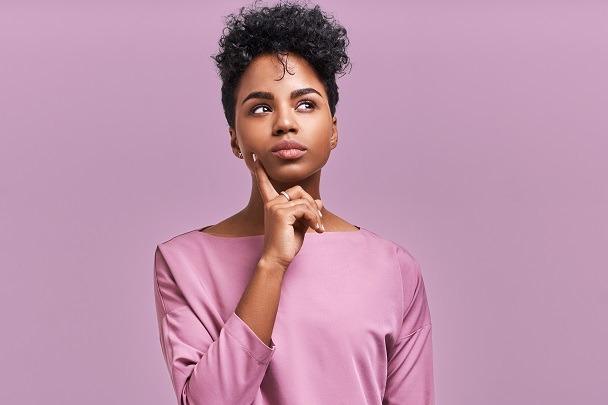 I'm a visual person, so I find it helpful to have an image as a frame of reference (insert "all persons fictitious" disclaimer here). Forgive me for the creative (or perhaps not so creative) liberties I've taken to illustrate how these modern resume tips translate to "paper." Let's take it from the top!
The Header: Step 1
The header on your resume is quite possibly the most important piece of this technical writing puzzle. It includes contact information for employers to connect with you about job opportunities! And PLEASE make sure you are checking inboxes of the voicemail and email address you provide potential employers. This section must include your first and last name, phone number and email address. If you have professional social media accounts or a website, you can consider including them here as well. A mailing address is not necessary unless requested.
---

---
Many modern resumes have large graphics and personal photographs. And that can be okay. But remember that it's hard to judge what may or may not land well with a hiring manager. If you decide to incorporate a picture or hyperlink for your website and/or social media accounts, make sure they reflect the business values of the company from which you are seeking employment. If you're not familiar with the company culture, it's better to err on the side of caution and skip the photo opp. You can still stand out with something simple. A monogram or pop of color can reflect your personal brand adequately and without the risk of oversharing. Whatever flair you choose, it's important to keep it neat and professional.
---

---
The Opportunity: Step 2
While your contact information remains the same for each opportunity you pursue, this next step should be adapted to align with each job to which you are applying. To fully express your career intentions, build upon the job title with your experience as it relates to the job qualifications desired within the open role.
Specifically, this section should include your target job title and the top qualifying reasons why you would succeed in the new role. And, in case you didn't notice, we've ditched the unfashionable "objective statement." Not because your career objective isn't important. Believe me, it is! That's the entire purpose of this statement. However, "the objective: blah, generic, blah," is antiquated. So help it evolve. Write something that is tailored to represent each individual opportunity you approach.
---

---
The Brief: Step 3
Your "professional summary" is a stand-out moment to advertise your talents at-a-glance. It is intended to be brief, so don't overdo it. The truth is that many hiring managers see sooo many resumes each day that they read/skim them at rapid speed. You don't want to lose their attention right from the start. Be clear, be concise and detail your top talents (both hard and soft skills) effectively. Again, you'll want to describe your abilities as they relate to the most important requirements of the role you are pursuing. Be sure to incorporate what it is that makes your talent unique. That's what sets you apart from other applicants. Try to limit this section to one paragraph (3-5 sentences). Think of this as an "about the author" moment. Share your professional story and engage the reader!
---

---
The Highlights: Step 4
This next step ensures that your modern resume showcases your top skills. Many times these skills are the first step in qualifying or disqualifying applicants. Make sure these talents are clearly indicated for the person or technology reviewing your C.V. Be certain the skills you possess which are indicated as requirements within the job description of the role you are seeking are included on your resume. Use bullet points to list skill sets within 3 categories: talent proficiencies, technical competencies and performance highlights. By following your professional summary with an easy-to-read skill assessment and notable achievements, the decision making process becomes a bit easier for the person(s) you aim to impress.
Talent Proficiencies:
The skills you highlight here should be specific to the field of work you are pursuing. Incorporate expertise that sets you apart from the competition. Combining soft skills with hard skills can demonstrate how you are uniquely well-suited for the role. Hard skills reflect the technical knowledge, training, certifications and know-how that contribute to your subject matter expertise. Soft skills represent personality and leadership traits which offer insight into your character and value set. Both contribute to performance and are deserving of a shout-out on a modern resume.
Technical Competencies:
Tech-pertise can cover a number of things, but for the purpose of this section you should keep these skills relevant to your desired profession. Think about the modern or evolving needs of the position rather than basic applications. If you don't feel you have technical competencies, consider learning some. There are a number of free resources for your personal development that could add value to your resume. In today's talent market, employers are putting a heavy emphasis on digital transformation. Make sure you are up-to-speed with the modern methodologies of your desired industry and profession. Or demonstrate that you are making an effort to get there. You'll want to address the deficiencies if you secure an interview. A proactive approach is always appreciated.
Performance Highlights:
Your performance highlights should be evidence based, so try to avoid any abstract references here. Qualify and quantify your peak performances. Your potential employer wants to be assured they are doing their due diligence to hire high performers. If you are just starting your career, consider what internship, academic or volunteer work highlights could translate well to your desired role. If you find yourself reaching for information to add here, don't. It's better to leave it out if it is not truly a notable, relevant achievement.
---

---
The Experience: Step 5
When sharing your work experience, it's important to keep it simple, easy and informative. Employers are skimming hundreds of resumes at a time, so make it as straightforward for them as you can. Provide former and current employer names, a brief description of what the company does and the total amount of time spent with each employer and respective position(s). Then share your job title(s), promotion(s) with dates to the right to represent the time dedicated to each position.
Use a bold font to draw attention to job titles and promotions. This helps improve readability once the details of your work experience are incorporated. In bullet form, underneath each job title add bullet points to reflect your performance within each position. Describe the skills you used regularly and the ones you called upon occasionally to solve problems, increase revenue, optimize efficiencies, etc. Provide examples of accomplishments and improvements during your tenure and use quantifiable data wherever possible. Be mindful to share experience relevant to your career goals and be succinct. 
---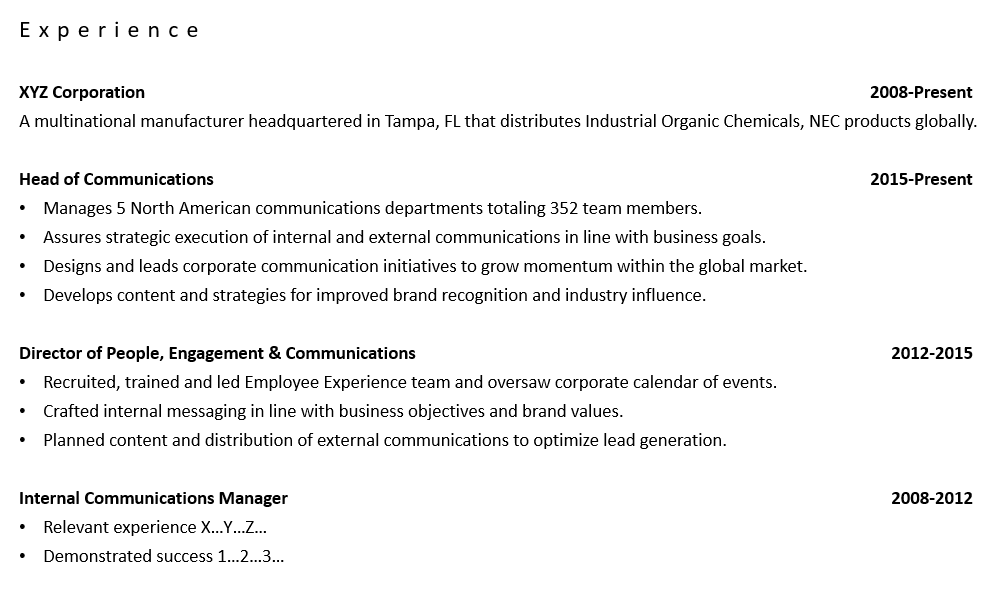 ---
The Credentials: Step 6
The Education, Licenses and Other Professional Accreditations
Those with professional licenses and exceptional educational credentials should consider moving this information (Step 6) beneath the header (Step 2). This could be advantageous for a few reasons. If you hold critical professional degrees/certifications, they could set you apart from the competition at the very start! Or if they are requirements of the job qualifications, it's important they are recognized easily as a part of the disqualification process. Perhaps you're just starting your career and you have more education that experience ? list it in order of importance on your modern resume.
You could also build upon your experience by offering key areas of expertise. Whether plain text or formatted as a graphic, make sure your objective is clear. Again, if it feels irrelevant to your career pursuit, don't have to include it.
---

---
Interests and Pursuits
Listing extracurricular interests can help someone "get to know," you from a distance. If you decide to include these on your C.V., great! But to make them impactful, you should align the talents and skills you are using outside of work with those that lend well to your career intentions. It's easier than it sounds. And if it isn't, you may want to consider a new career path.
For example if you are a chess player, share that you appreciate the analytical thinking or strategic decision making it requires of you. Music theory experience can lend well to language and computer programming aptitudes. Other talents such as  leadership, communication or personal attributes such as compassion can be represented by community involvement and volunteer work. Employers who incorporate all talents into the management of their workforce and company culture have the most hiring success. Let them know the unique strengths you bring to the table.
The Others: Step 7
A few other headings you may wish to include within your modern resume are:
Ongoing Education
Military Service
Memberships to Professional Communities
Publications, Patents, Speaking Engagements
Languages
---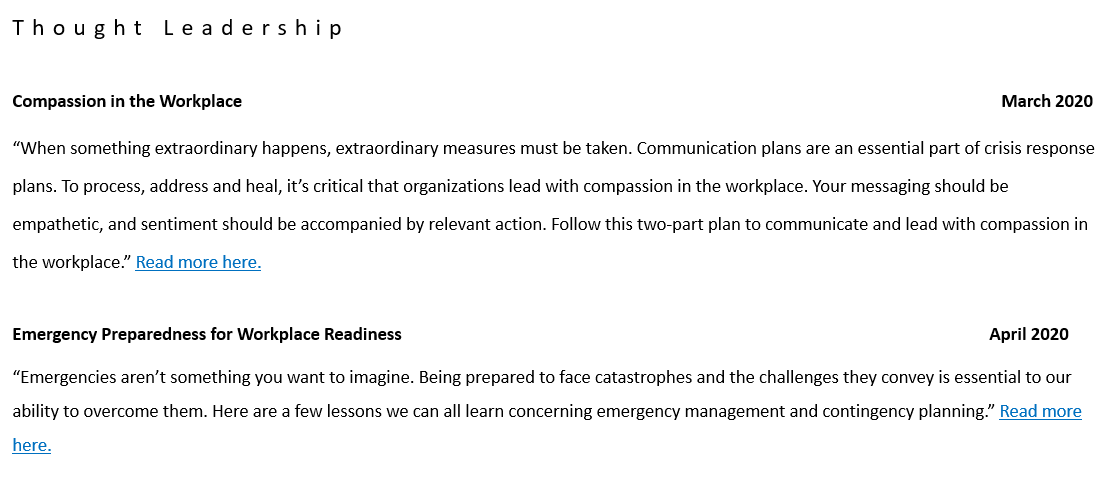 ---
Make sure your contact information is clear on all pages. Don't worry too much about the length of your resume as long as all information is relevant, easy to read and concise. It's not necessary to list references on your modern resume. However, you should proactively organize personal and professional references and be prepared to provide them to a potential employer.