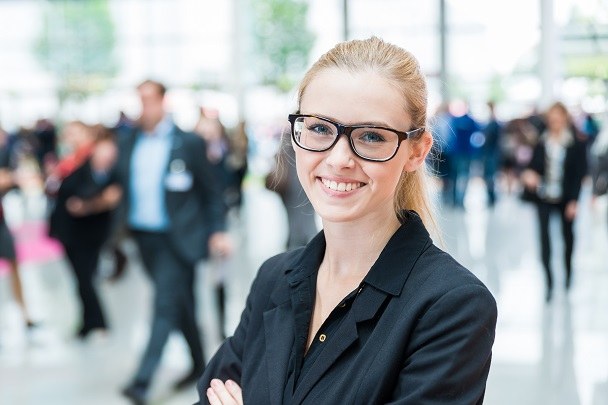 A job fair is defined by Merriam Webster as, "an event where employers offer information about their companies to people who are looking for jobs." Now, this a great definition to help paint a picture for those who have never attended the NJ Job Fair or ANY job fair before. In fact, this might even be a better definition for those who have attended these events previously (are you feeling those butterflies in your stomach yet?) and know what to expect.
I know you might be thinking: I know what a job fair is (or a least I have a vision of one). I print out 50 copies… just kidding, 100 copies of my resume, I dress to impress, and I walk around to each company's table introducing myself: so, what could this blog post possibly teach me?
Well, this blog post is here to give you the ins and outs of the top NJ job fairs with tips and tricks to land that perfect job! So, let's begin.
AUGUST
William Paterson University
When:  Thursday, August 22, 2019, from 9am-1pm
Where:  1600 Valley Road, Wayne, NJ 07470
What to Know: 
The first stop on our NJ Job Fair journey is the Career Resource Event at William Paterson University. William Paterson specifically states that you should bring at least 20 resumes (however, I always say bring more because it is better to be prepared… you never know). Companies within the healthcare, security, retail, financial, transportation, manufacturing, and government industries will be in attendance. The official list of companies has not yet been released (so stay tuned). In order to attend, you must register online. This event is open to everyone. To highlight the job fair a little more, according to Niche.com 88% of students felt that William Paterson's career center was helpful in finding them an internship or job. Contact (973)720-2354 for more information.
SEPTEMBER
Rutgers University-New Brunswick – NJ Job Fair
When:  Monday, September 9 to Wednesday, September 11, 2019, from 11 am- 3:30 pm
Where: Louis Brown Athletic Center – 83 Rockefeller Road, Piscataway, NJ 08854 Livingston Campus
What to Know: 
Wow, a three-day job fair with over 300 companies?! Well, let's break it down day-by-day:
Day 1: Is for candidates looking for technical positions ONLY
Day 2 & Day 3: Are for candidates looking for both technical and non-technical positions
Now to get you better prepared for this event, Rutgers is offering TONS of fair preparation and resume clinic opportunities. On Friday, September 6 a resume clinic will be offered to ensure you have exactly what employers are looking for to land a job. Sunday, September 8 Rutgers and JCPenney are teaming up to help you dress your best with their Suit-Up Event. (These events are ONLY for current RU students and alumni.) As if these events aren't amazing enough, you are also eligible to receive the #MegaFastPass. This pass allows candidates to access express check-in and coat check.  Current students and alumni can register online HERE.
Ps. Atrium will be in attendance. If you come up to one of our recruiters and say the keyword "Atrium Angels" you could win a cool prize!
OCTOBER
Rider University
When: Tuesday, October 1, 2019, from 11am-2pm
Where: 2083 Lawrenceville Road, Lawrenceville, NJ 08648
What to Know:
All aboard to Lawrenceville, where we explore Rider University's career fair. This fair is open to all Rider University undergraduate, graduate, and alumni. Rider University will have companies from across the region taking place in this event, including the Department of Labor, ESPN, and Disney. But once again have no fear if your eagerness just cannot subside! You can get a jump-start on career searching by using Rider University's Handshake page. On this site, you will find helpful information on upcoming NJ job fairs (this is where you will also register to attend the job fair), on-campus recruitment events, and up-to-date job postings.  
New Jersey Institute of Technology
When: Wednesday, October 2, 2019, from 12-4:30pm
Where: 30 Lafayette Street, Newark, NJ 07103
What to Know:
NJIT is the next school to be ringing in the fall with their annual career fair. This event features companies such as: ADP, Audible, Catalent Pharma Solutions, Colgate-Palmolive, Enterprise Rent-A-Car, Ericsson, Getinge, GrubHub, Johnson & Johnson, Liberty Science Center, L'Oreal, Merck & Company, NASA, Optum, Parette Somjen Architects, Prudential, PSEG, Schweitzer Engineering Laboratories, Stryker, TCS, Turner Construction, Verizon, UPS, and NAVAIR.
Previously, some companies from this event have offered advice to job seekers: such as having confidence and making sure they always share your career goals with potential employers.  To find out more information and to register for this event, click here. (This event is ONLY open to current NJIT students and alumni.)
Montclair State University
When: Wednesday, October 2, 2019, from 1-4pm
Where: 1 Normal Avenue, Montclair, NJ 07043 (University Hall, 7th Floor)
What to Know:
The next stop on our NJ Job Fair journey takes us to Montclair State University. This event is hosted by the College of Science and Mathematics, the College of Humanities and Social Sciences, and the College of the Arts. This collaboration means more exciting job opportunities across the job market! However, this job fair is ONLY open to Montclair students and alumni and you must bring your ID card with you. Sign up here.
Do I really need to wait until October to attend an NJ job fair? Well, have no fear… Montclair State University has an app called Hire A Red Hawk, which is powered by Simplicity. This app adds new jobs and internships daily. All you must do is swipe right if you are interested in a job or swipe left if uninterested (yes, it really is that easy!) Some companies that have just been added this week include ECLC of New Jersey, Amazon, SPI Group, and Westcoast Connection. In addition, you can also use this app to schedule resume/counseling appointments, RSVP to events, and see information on upcoming job fairs.
Rowan University
When: Wednesday, October 3, 2019, from 10am-2pm
Where: 201 Mullica Hill Road, Glassboro, NJ 08028 (Recreation Center)
What to Know:
Rowan University is up next with its job fair. This year, Rowan's career fair will host over 150 employers, some include LEAP Academy Charter School, ARH Associates, Bristol-Myers Squibb, and Columbia Bank (to just name a few). In fact, according to GradReports, 50% of students said a degree from Rowan University helped to improve their career prospective.  According to Brandon, (a student who graduated from Rowan in 2011) "They helped place me in an internship which offered me an immediate employment opportunity upon graduating. Which gave me options when applying for a great job I took in central jersey. 10/10 would do again." (This event is ONLY open to current Rowan students and alumni.)
Saint Peter's University
When: Wednesday, October 3, 2019, from 11am-1:30pm
Where: 2641 John F. Kennedy Boulevard, Jersey City, NJ 07306
What to Know:
Next up, Saint Peter's University and you can register for the event here. This fair is open to all Saint Peter's University undergraduate, graduate, and alumni. This NJ job fair features over 40 companies and offers internships, part-time, full-time, and summer positions. I know what you're wondering… what companies will be in attendance? Comcast Spotlight, The Hertz Company, and the New York Mets (to name just a few). According to Saint Peter's University, they have over 33,000 alumni working in vast industries: business, law, medicine, education, public affairs, sciences, arts, and humanities.
Kean University
When: TBD
Where: 1000 Morris Avenue, Union, New Jersey 07083
What to Know:
According to Kean University, 7 out of 10 interns are offered a position upon graduating. In fact, 61% of interns are offered a job by their senior year. Kean University Career Services highlights that they not only help current students but alumni as well every step of their career journey way (that sounds pretty amazing to me!)
Our NJ Job Fair journey together is coming to an end, unfortunately, but have no fear because Atrium Staffing will be back soon with another great blog post to help you with all your career questions. Check back soon and hopefully, we will see you along the way at some of the career fairs!