We all have good intentions of having a productive day. But some of us may fall short of this, especially when it's most needed on a Monday morning.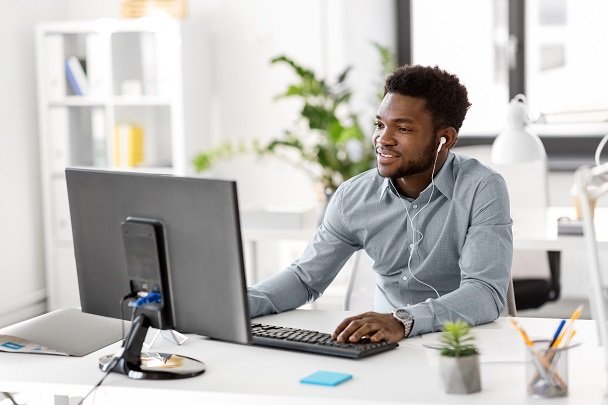 Lack of motivation, tiredness and self-doubt are just a few factors that can get in the way of our productivity. With a healthy, hearty breakfast in your system, a method of planning and a little extra time in the office, your day will be more than successful! Here are three ways to help you have a productive day at work:
Fuel Up with Breakfast:
Get your grub on and eat the most important meal of the day. I'm not just talking about a cup of coffee or tea, but something of nutritional substance and high in fiber. It is the first meal and what gets your body (and mind) going. When consumed on a regular basis, you will notice that you not only have more energy but the ability to concentrate more effectively. In fact, according to Better Health, "skipping breakfast may diminish mental performance." To be your most productive self, start with breakfast.
Plan & Prioritize:
Make sure you are all caught up from the day/week prior before jumping into any new projects or assignments. After those things are out of your hair, make a to-do list. Here, you will map out actionable items that you need to accomplish. If it can hold off until the next day, put it at the bottom of the list or even better, on the next page. This way, all you see is the day's focus. Sometimes when our minds focus on too many things at once, it makes it a bit tougher to concentrate on the task at hand. You'll be surprised at the self-satisfaction after checking each task off your list.
Stay Awhile:
Commit to staying an extra hour one day a week and you'll be glad you did. Besides, if eligible, a little overtime never hurts!  If there is a lot to complete, this will alleviate the stress of getting it all done within 8 hours. Julia Gifford, an author for DeskTime, dishes out some tips for working overtime: "If you do need to put in extra time, there's no reason you shouldn't use it to your advantage. Some people even choose to stay longer, to show employers that they are dedicated to the job and really want to do great things for the company." If you are the type of worker who is more productive later in the day, this decision will work to your advantage.
In the end, to seal the envelope of your workday, reach out to your manager and colleagues letting them know what has been completed. This will give them the green light to proceed with any steps on their end.  If your productivity was a solo task, sending a quick email will let them know that you are on top of your work!
Want to be even more productive? Stop doing THIS today.