I love the feeling when I learn something new. I'm a firm believer in the power of lifelong learning and get inspired when I see people teach themselves new skills.
A few weeks ago, as I made my way to work, I noticed a woman and her dog.
Her shirt stood out to me, so I offered a simple compliment. "I love your shirt," I said. She was beaming with pride as she told me she made it herself! I assumed it was a skill she learned years ago.
I was wrong.
She explained that she had always wanted to learn how to sew. And thanks to YouTube, she finally did. Learning something new ignited passion and possibilities as she mused about potentially selling decorative pillows online. She was beyond thrilled with her new skill and excited to perfect it over time. She went on to describe a dress she designed that she was even more proud of. It was at the dry cleaners across the street getting outfitted with a zipper.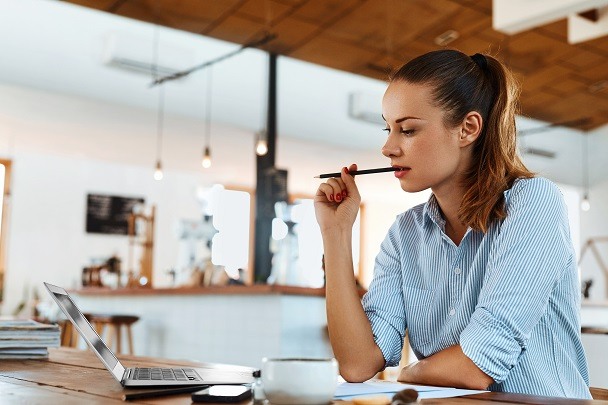 I was so thankful I hadn't taken my normal route to work that day.
If I had, I wouldn't have met Grace. My brief exchange with her still pops into my mind. I think about her determination to learn something new and the joy she experienced as a result. When I think about her, I get motivated and I hope you will too.
Lifelong learning doesn't have to happen in a classroom and it doesn't need to be accompanied by a degree. With so many accessible online tools, you can learn anything from sewing to bookkeeping, and often for free.
Exhausted YouTube tutorials? There are many other online resources to help you learn something new such as Udemy and Skillshare. Here you'll have access to a much larger course offering with both free and premium paid plans.
So what are you waiting for? Go learn something new today and the next day, and the day after that, and the day after that and….